Talent
// March 3, 2023 ■ 4 min read
Most job candidates prefer in-person interviews to video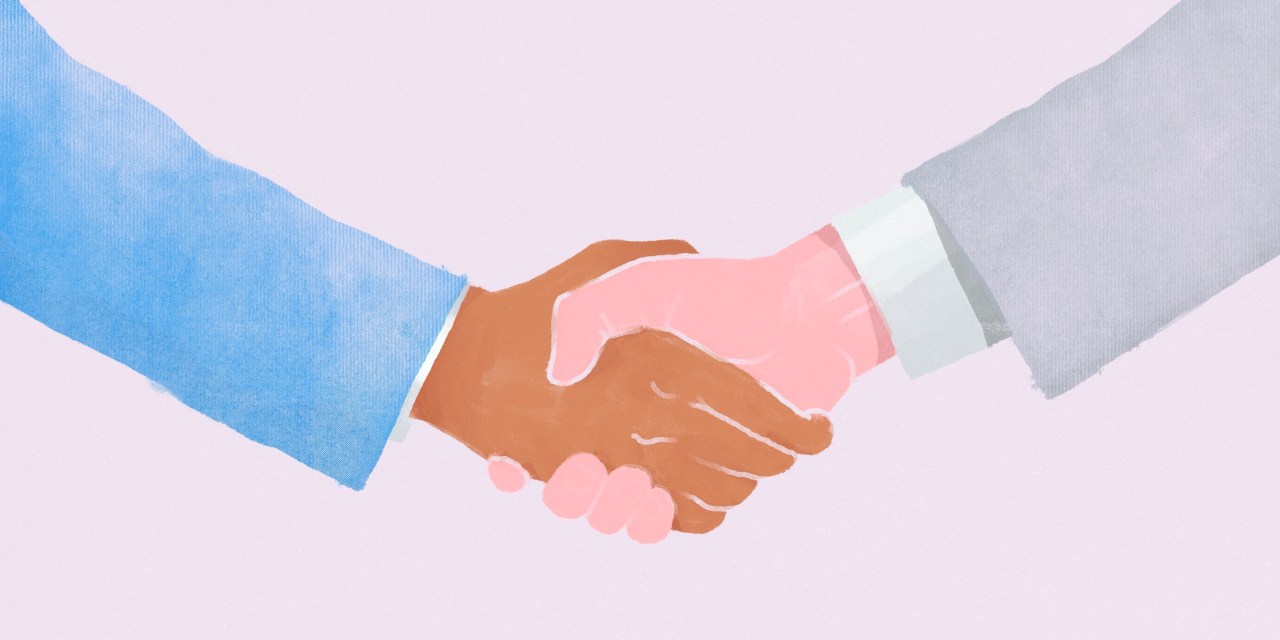 Zoom may have forever changed the way we work, but Americans still overwhelmingly prefer in-person interviews to virtual ones, according to a survey by the American Staffing Association and The Harris Poll. 
Seven in 10 respondents would rather do interviews in the same room as their prospective boss, compared to 17% who favor video calls and 9% who'd rather do phone calls, according to the online poll of 2,019 U.S. adults conducted last October.
While many candidates were forced to do video interviews during the thick of the pandemic — with many who landed jobs not even meeting their new bosses in person until after offices reopened — they clearly continue to value in-person interactions, said Richard Wahlquist, president and CEO of the American Staffing Association, which represents the staffing, recruiting and workforce solutions industries in the U.S. "Job seekers may prefer to have the option to work remotely, but they still want to make their first impressions in person," he said. 
As many workers perceive that those who are in the office will be first in line for promotions and other career opportunities, it makes it all the more important, regardless of a company's work setup, that they are initially seen in person, Wahlquist said. He added that visiting the office gives candidates the chance to see a company up close, size up their potential colleagues and workplace, get a better sense of how a business operates, and ultimately ask themselves, "Is this a good fit for me?" 
The preference for in-person interviews is not new. Virtual interviews were becoming more common even before the pandemic, and research found that job seekers pre-Covid-19 also preferred in-person meetings.
"Job seekers may prefer to have the option to work remotely, but they still want to make their first impressions in person."
Employers see the benefit of in-person interviewing, as well. 
Jon Hill, chairman and CEO of Houston-based executive search firm The Energists, explained that, unlike with video interviews, there is no chance technical issues will disrupt an in-person meeting. Furthermore, it's easier to get a sense of a candidate's personality and communication style when the parties are in the same room, he added. The risk of fraud is also not as great. "When you're face-to-face with a candidate, you can be sure that what you see is what you get — and that's not always the case with video or phone calls," Hill said.
In other findings from the ASA survey, more than two-thirds of respondents (67%) said they felt the need to modify their appearance in some way prior to a job interview, especially among candidates who are part of minority groups. One-third of Black candidates, for example, feel obligated to shave their facial hair before an interview, compared with 25% of Hispanics and 22% of non-Hispanic whites. Black and Hispanic candidates also feel the need to cover their tattoos and remove body piercings to a much greater degree than white candidates, the survey found.
Wahlquist said he believes it is up to employers to demonstrate that a diverse pool of candidates is welcome in today's workplace. "To attract the best talent and create more inclusive workplaces, employers need to send a clear message to candidates that they are hiring based on skills and not physical appearance or dress codes from another era," he added.
Meanwhile, when it comes to prepping for an interview, the ASA survey also revealed differences along gender lines. For one, men indicated that they are much more likely to feel pressured to get a haircut or change their hairstyle than women. Meanwhile, women see certain interview prep strategies as more important than men do, including researching the company, selecting clothing for an interview and preparing questions to ask during the interview.
Although job candidates may favor in-person interactions, not all employers and recruiters feel the same.
"For me, there is no in-office versus hybrid — I prefer video interviews," said Bruce Hurwitz, president of New Jersey-based Hurwitz Strategic Staffing, who argued doing interviews remotely saves himself and candidates travel time and expense.
It can also serve as a test of how tech-savvy a prospect is — and how short their fuse is. "When something goes wrong, I see how they deal with frustration," Hurwitz said — something he would not see during an in-person interaction.