Talent
// January 25, 2023 ■ 6 min read
Myth buster: Misconceptions around the recent layoffs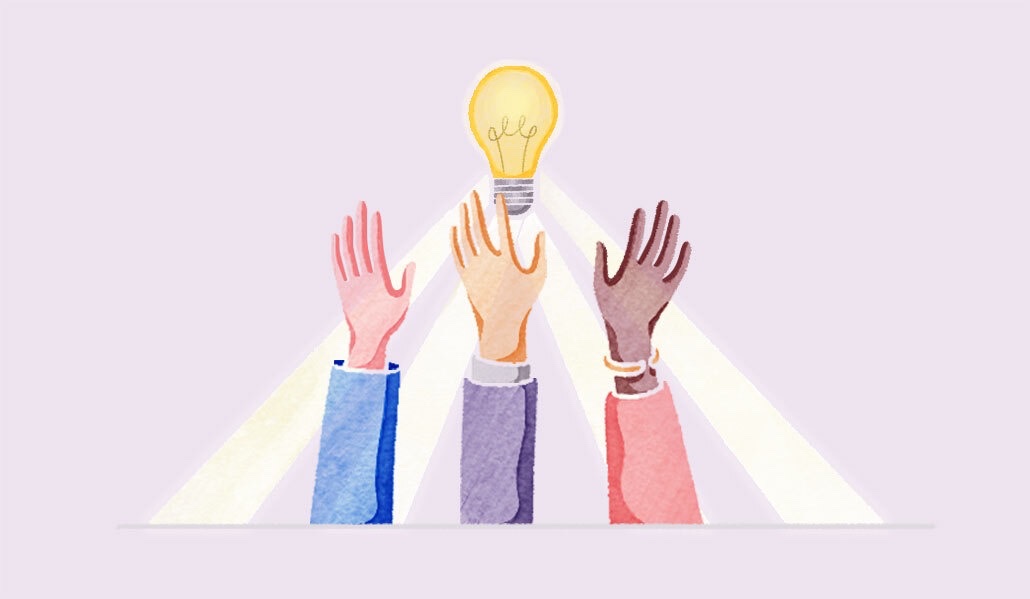 January, with its typically dreary, short, dark days, is always more of a struggle to get through than other months. Add to that the seemingly endless wave of news stories about layoffs, and there is a definite extra heaviness in the air currently. And yet, within the hype and chaos facts can get distorted or misunderstood.
This week Spotify joined the throng of tech companies making cuts, on the heels of Google's parent company Alphabet announcing it will ax 12,000 jobs. The unease about job security can be infectious. However, there are key misunderstandings about the recent layoffs that workplace experts say need to be addressed and could help us all feel a little more confident about the future. Here is a myth buster.
Myth: The tech industry layoffs represent what is to come for everyone else.
The majority of the recent layoffs have been in the tech industry, specifically big tech. Granted there have been layoffs announced at various entertainment giants like Warner and Disney, and digital media outlets including Vox Media and Vice Media. However, they've been on a smaller scale than the tech giants, which is why workplace experts say we are more focused on what's happening in the tech industry.
"Companies in the tech industry hired more people than they needed during the pandemic because the market was going so fast," said Giovanni Luperti, CEO and co-founder at onboarding and staff management company Humaans. "The expectation is probably a couple more quarters of slow growth, challenges and layoffs. Then we're going to begin to see some level of rebalance."
In other words, what's happening in the tech sector currently isn't a blueprint for the wider economy when it comes to expected job cuts.
"It's more that what's happening in tech is driving other conversations. This is just a small subset of jobs."
"It's been a tech shock to firms that has now plateaued," said John Barrios, assistant professor of accounting at Washington University in St. Louis' Olin Business School. "I wouldn't judge the overall economy on just that."
Others have stressed that there can be a contagious effect. "It's more that what's happening in tech is driving other conversations," said Bonnie Dilber, recruiting leader at cloud integration software company Zapier. "This is just a small subset of jobs. While it is a macro trend, it's not the trend in every sector and industry or even every company within one sector."
Myth: The power is returning to the employer across all industries.
Somewhat predictably, the stream of layoffs prompted predictions that the more traditional, pre-pandemic working norms are returning. In other words, the newfound empowerment workers have felt toward establishing a better work-life balance, is set to be upended as employers regain control of their workforces and their ability to call the shots without fear of losing — or failing to attract — talent.
But that's not exactly the case. "It is only a miniscule amount of power that is going back to the employers solely because of all of these layoffs, which are hyped within the media," said Coreyne Woodman-Holoubek, founder of Progressive HR and a 2022 LinkedIn top voice in company culture.
Dilber said that while some employers are tightening their belts and hoping to regain power by cutting salaries and benefits, there are other employers who wouldn't think of backpedaling from the new benefits they implemented since the pandemic like flexible work.
"A good employer isn't going to use this period of layoffs and fewer opportunities isn't going to make that an opportunity to take advantage of the workforce," said Dilber.
"It is only a miniscule amount of power that is going back to the employers solely because of all of these layoffs."
She said when the economy swings once again, the companies which will have an advantage are the ones that have been actively listening to their workers and have been offering benefits that make sense for them, like remote or hybrid work and flexible hours.
"That's ultimately where the workforce is going," said Dilber. "It's up to companies if they want to be on the leading edge of that and integrate it now. If they want to keep doing this back and forth they can, but it seems like over time the shift towards flexible work for good will happen."
As Barrios puts it, some companies might be experiencing "growing pains" with today's new paradigm. These growing pains might include not being able to fully accept remote work because most of us have only known 9 to 5 in the office for our whole lives. However, navigating those growing pains are important so a company can be future-forward and better consider employees' needs.
Myth: Companies aren't hiring.
It might seem that layoffs are happening left and right, especially with a different news headline every day. However, the unemployment rate in the U.S. is 3.5%, a post-pandemic low. Additionally, with nearly two jobs for every person, that means there are opportunities available, including education, government and healthcare, a sector which is facing a chronic nursing shortage.
Woodman-Holoubek said she sees a rebalancing not between employer and employee, but between giant tech companies, which have monopolized talent, and smaller tech startups that are innovating like never before and, most importantly, still hiring.
"They're [tech start-ups] taking advantage of these mass layoffs and hiring great talent," said Woodman-Holoubek. "It's better for everyone because there is more diversity in tech out there. It's not just Meta grabbing all the great tech talent up, it's also the smaller organizations grabbing these great talents."
As WorkLife reported last week, the hiring market remains buoyant heading into 2023. In fact, the economic turbulence has impacted the job market far less than what one might expect.
Monster's latest Work Watch Report indicates that more than 9 in 10 U.S. businesses plan to onboard new employees this year, and regardless of widespread fears of a recession, most recruiters say they are either confident (44%) or very confident (55%) in finding the right candidate to fill the job. Furthermore, more than 6 in 10 workers believe they could find a new position in 2023, even in the face of economic turmoil, per the study, based on surveys of recruiters and employees last fall.
"There are lots of companies and industries that are hiring really aggressively right now," said Dilber. "There are lots of jobs out there."
Myth: People working from home are more inclined to be on the chopping block.
With a couple of years of remote work under our belts, we are finally able to better understand performance metrics around working from home. In a Stanford study, remote workers were found to be 13% more productive compared to their office counterparts. "We see companies pushing for return to office, even when people have been productive at home," said Dilber.
Experts disagree with the proposition that those working from home are somehow less productive, and, thus, expendable. It is true that in some cases an employer might make a push to return to the office and offer an ultimatum to workers. However, workplace experts say WFH is largely a scapegoat for companies who aren't buckling down to figure out other problems like slumping sales, mounting competitions, overstaffing and so on.
Eric Mochnacz, senior consultant at the HR services firm Red Clover, told WorkLife in November that a significant reduction in workforce is really guided by finances, and not a conversation around whether or not remote workers are productive. Remote jobs remain plentiful, despite the recent high-profile layoffs.
Most companies that are on the forefront of the future of work understand that someone who is working remotely remains just as productive compared to those in the office. Additionally, since the pandemic, workers have begun to actively acknowledge the dangers of proximity bias, which is when the person in the office might deserve more praise or might be thought of as doing more. Instead, companies are pushing for meeting equity, where everyone in the hybrid workplace has equal opportunity to communicate, contribute and share ideas, no matter where they are located.