Talent
// April 12, 2023 ■ 5 min read
Remote working and ChatGPT fuel rise in people doing multiple jobs on the hush-hush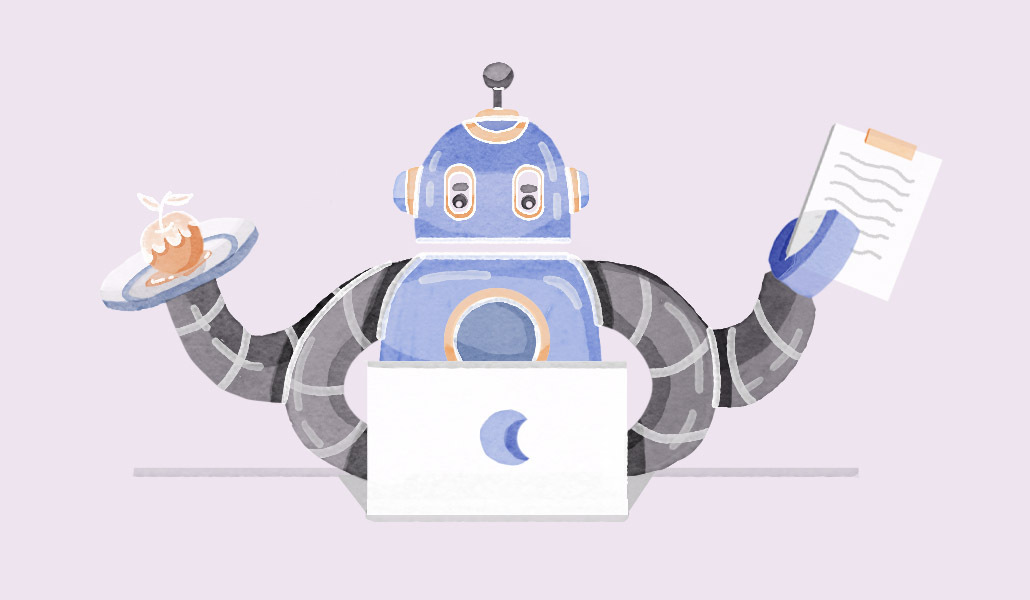 Conditions have never been more favorable for canny workers looking to make the digital equivalent of hay while the sun shines.
The work trends precipitated by the pandemic fallout, including a shift to remote working and flexible hours, combined with the launch of generative artificial intelligence, mean that those looking to make a lot of dollars on the sly can do so without fear of incrimination.
The latest findings from the job platform CV-Library revealed that 58% of U.K. workers planned to take on a side hustle this year – and that was only the people being truthful about their ambitions. According to the study, the desire for additional income through secondary employment was driven by job security (62%) and earning more money (38%).
It has never been easier to take advantage of the increased pressure on businesses – not operating in deskless or frontline-work environments – to offer flexibility and autonomy to employees, said Lee Biggins, founder and CEO of CV-Library.
For example, he pointed out that with more organizations across the globe expected to embrace a four-day working week, it would provide even more opportunity for shrewd operators to cash in. "As economic uncertainty looks set to continue, it's understandable that so many employees are considering new ways to supplement their income," Biggins added.
The evolution of measuring productivity from a time-based to an output-based metric, plus asynchronous communications – and not needing to be visible online at all times – make the system ripe to be gamed by over-employed workers.
"The increase in flexibility from remote working has played a part in this trend," said Vicky Walker, group director of people at U.K. well-being provider Westfield Health. "It allows employees to save time with commuting and pushed work productivity to the point where some employees have more free time."
Retiring early
There have been rumors for years that nifty and nimble technology workers were taking on more than one full-time job. Chris (an alias WorkLife agreed to), a chief information security officer, said he had to pack in many of his seven-salaried roles – not because he was struggling to fulfill his multiple commitments, but due to a mixture of guilt and even boredom.
Today, the New York-based CISO still has three jobs, but he will soon leave employment if everything goes as planned. "I'm over-employed, a little bit overworked, but overpaid," said Chris. "I know this is not sustainable for that long, but I have a set goal of earning a certain amount in five years, and then I should be able to retire and move to Bali – not bad at the age of 35."
Chris is far from alone in his secret money-making scheme. And those who have quickly mastered generative AI platforms are in a prime position to take shortcuts to turn in satisfactory work for multiple "full-time" clients with minimal effort.
"If employees are still doing the required work, it technically shouldn't cause an issue."
As @Oxgaut rather gloatingly posted on Twitter on Apr. 5: "If you're not working multiple remote jobs with ChatGPT, you're leaving money on the table." The accompanying image to the post showed an empty swivel chair in front of a James Bond baddie-like bank of 10 monitors showing maps, graphics, and lines of computer code.
"I just finished setting up my home office to work 10 different remote engineering jobs," @Oxgaut continued with pride. "I'm personally not worried about AI taking my job," they added.
Does it matter if people have more than one job if their outputs are satisfactory? "If employees are still doing the required work, it technically shouldn't cause an issue," said Walker from Westfield Health.
However, while some employers may have no issue with their employees having multiple jobs, others will have stricter contracts, which they will require employees not to breach. Keeping on top of it could become a nightmare for HR departments, who rely on employees being honest and transparent with them about such matters.
Working smarter
But it's not all upside. Spinning multiple plates for a significant period would be difficult to sustain, given the required concentration and lack of breaks.
"The main concern [of working multiple full-time jobs] is that people are at risk of burning themselves out," said Walker. "There's a reason why there's a limit on how many hours we should work a day and why there's a legal limit for breaks in between."
Mary, a London-based digital marketing professional in her mid 30s, has been working two full-time jobs since late 2021 when her husband lost his job. She offered tips on how to cope. The main point was the need to be "super organized."
Mary keeps two diaries – one for each job – "so I don't miss anything" and takes time before she goes to bed to work out her priorities the next day. She added: "So far, I have been lucky it hasn't come to a point where I have been caught out, but it's because I have organized myself."
"I have acquired the skill to work more efficiently at a much higher speed to achieve things. But I'm not afraid to either say 'no' to meetings that are time-wasters or ask for more time to complete something."
It was essential to push back on certain things and "work smarter," Mary explained. "I have acquired the skill to work more efficiently at a much higher speed to achieve things. But I'm not afraid to either say 'no' to meetings that are time-wasters or ask for more time to complete something."
However, Mary admitted that working two full-time jobs with two young children takes its toll. "It's exhausting, and you can only sustain this way of working for a short time," she said. "I feel like I work, sleep, and spend time with my kids and husband, and that's it."
Yes, Mary is combing it in by working two full-time jobs, but it is impacting her life. "I have been extremely non-social for over a year because I have work all the time," she added. "I would definitely not recommend doing it for a long time."