Talent
// March 17, 2023 ■ 5 min read
How workers on visas are navigating layoffs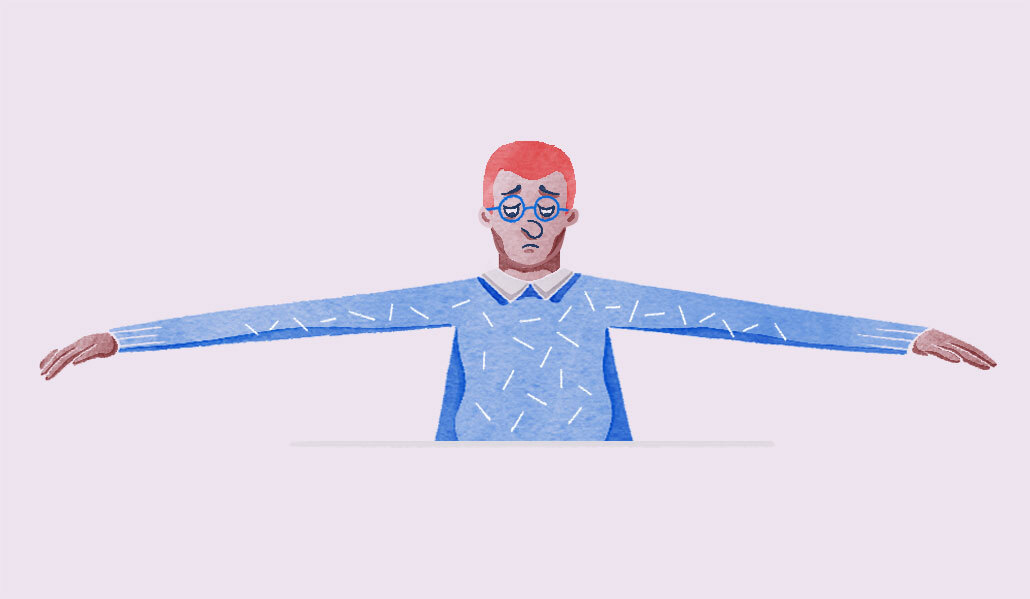 Nirosha Methananda has 60 days to secure another work visa.
It's a challenge that she and many other immigrant workers are facing in response to the large swaths of layoffs happening this year. Last year 78% of companies instituted a hiring freeze and 51% laid off foreign national employees, according to Envoy Global's 2023 Immigration Trends Report that surveyed over 500 human resources professionals who specialize in corporate immigration.
Methananda, who is leaving behind a job as vp of marketing, said she spends hours a day applying for a new gig that will sponsor her work visa. She's an Australian national who has been in the U.S. on an E-3 visa since 2015, which she acknowledges is easier for some companies to sponsor because it is cheaper. Most jobs are sponsoring candidates for H-1B visas, which are given out with a lottery system. Last year, there were 483,000 submissions. There are only a finite number of H-1B visas available, which nearly half of employers cited as the primary barrier for hiring foreign national employees in Envoy Global's survey. The government announced its plans earlier this year to increase the cost of an H-1B from $460 to $780.
Outside of applying to companies that might be willing to sponsor her work visa, Methananda said she spends the rest of her day talking to employment and immigration lawyers to figure out the best plan for her — a luxury that she said not everyone has access to, depending on their finances.
When it comes to the job search, it's been far from easy. The inevitable question always comes up: Will you will require visa sponsorship now or in the future?
"Every time I tick that box I feel like my application goes to a secondary pile that you look at," said Methananda. "I understand that these are the questions companies need to ask, but the other thing is a lot of companies don't put whether they are hiring or can sponsor a visa."
"Every time I tick that box [of needing a visa sponsorship] I feel like my application goes to a secondary pile that you look at."
Eynat Guez, CEO of payroll company Papaya Global, admits it's rare to see this from companies, even despite the fact that it could potentially attract a wider talent pool. Davis Bae, regional managing partner and national immigration practice co-chair at law firm Fisher & Phillips, who is an immigrant himself, said this is partly because it walks the line of discrimination.
"When companies get applicants, they have to make a decision about whether they actually want to go through with an application that requires a sponsorship," said Bae. "It's not something they actually post. It's dangerous to post too much information about the kinds of people that you're willing to hire because that could amount to discrimination."
Methananda said just last week she was talking to a recruiter about a role and it seemed like she would be the perfect fit when it came to experience and industry. But the recruiter came back to say the company didn't want to interview her because it wasn't in a position to sponsor.
Bae said that the work required by a company to sponsor a visa depends on how familiar they are with the process. Large companies usually make it fairly simple to do a lot of petitions. However, if you're a small employer, doing just one petition can take more work. Firms like Fisher & Phillips help with that process, though, by providing guides and steps along the way.
If you've never done it before, Bae estimated that it could take two to three hours of additional work internally. However, there can be downstream costs such as eventually having to help an employee move with permanent residence instead of a temporary visa. Envoy Global's survey found that 94% of companies would hire more foreign nationals if there were fewer immigration barriers in the U.S.
"It makes it quite challenging when a company doesn't want to sponsor," said Methananda. "There is this added thing so I have to be like 10 times the candidate that anyone else is to even be considered for a role from that perspective."
Yet, Methananda said she tries to be as transparent as she can about what the visa sponsorship entails, including how much it costs, so that a company can make an informed decision. She compared applying for jobs and needing sponsorship to running a race with a 10 pound weight around your neck that slows you down. At the same time, there is a clock ticking down from that 60 day mark from when she was laid off.
"It's mentally challenging to be honest," said Methananda, who is in the U.S. on her own and doesn't have a partner.
She said she carries on by updating her LinkedIn profile, advocating for herself within her networks and figuring out ways to stay in a place that has become her home.
"There's more options today for foreign nationals than there has ever been. … Seek independent advice and then aggressively go after that."
"It's not like I'm here on my own going through this," said Methananda. "There is a massive amount of people impacted."
Guez suggested using your network to the best of your ability for others in similar situations.
"Reach out to others you know who have been in the same position as you are to see what they have done," said Guez. "Make it known that you are looking for opportunities."
It's an extremely difficult situation for anyone navigating it, and everyone's situation is different depending on immigration status, country of citizenship and available options. Bae suggested avoiding doom-scrolling when possible and spending that time instead figuring out a plan that works for you.
Envoy Global's survey found that there are some silver linings. Eighty-nine percent of companies hired one or more foreign nationals who were laid off by another company in the last six months. Additionally, demand for foreign talent is higher now than in early 2022, with 71% of companies reporting they're recruiting more foreign nationals between January and March this year compared to the same period last year.
"There's more options today for foreign nationals than there has ever been," said Bae. "The second you Google a term like visa termination, you might start seeing a lot of information that makes you think you don't have any options. Seek independent advice and then aggressively go after that."