Talent
// March 22, 2022 ■ 4 min read
What Gen Z workers want from employers before and after being hired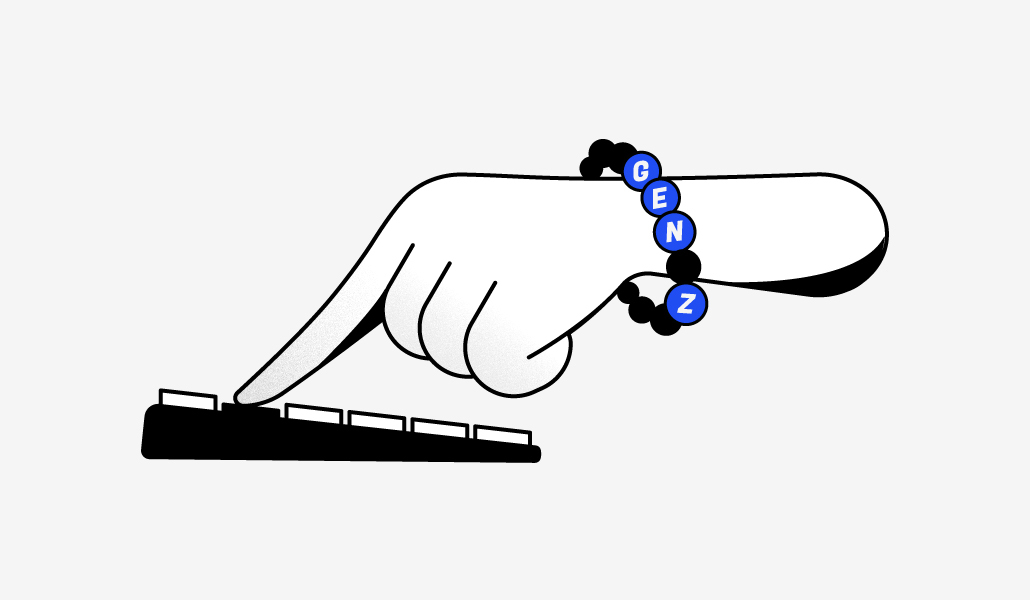 Generation Z workers are starting to fill the shoes of retiring Baby Boomer employees, but the transition is fraught with complications.
Gen Z makes up about 20% of the U.S. population, slightly ahead of Generation X and just behind Millennials and Baby Boomers, in the latest data from the research firm Statista.
The cohort, defined by Pew Research as anyone born after 1996 (and before about 2015 according to most experts), is forecast by the U.S. Bureau of Labor Statistics to comprise 30% of the U.S. workforce in 2030.
And they are quite different from their older co-workers in terms of how they are approaching the job market and what they demand from it once they enter it.
These differences may be due to the fact that Gen Z is on track to become the most educated generation yet entering the hottest job market in recent memory. Among 18- to 21-year-olds no longer in high school in 2018, Pew Research determined 57% were enrolled in a two-year or four-year college. This compares to 52% among Millennials in 2003 and 43% among members of Gen X in 1987.
"They have excellent problem-solving skills and are generally good communicators. In many cases, Gen Z applicants have studied more than one language, which is very important in today's workplace," says Elaine Coffman, the vp of human resources at Majorel — a customer experience services developer.
Surprisingly though, the Federal Reserve Bank of New York found that 41.3% of recent college graduates, aged 22 to 27, were working at a job that didn't require a college degree, as of December 2021.
Experts say these new college graduates struggle to find their place in the professional world and self-evaluate their career goals. Therefore, they are accepting lower-paying work in the meantime.
Through multi-pronged research, Purdue University found that compared to Gen Zers who are "global, entrepreneurial, progressive, less focused" and motivated by diversity, personalization, individuality and creativity, Baby Boomers tend to be optimistic, competitive, workaholic and team-oriented, while Millennials are competitive, civic- and open-minded, achievement-oriented.
And Gen Z, unlikely to have ever known a world without the Internet and smartphones, will bring new ideas to the workforce along with a natural digital savvy that makes them willing to try new things and create new strategies, in the view of the Workest — an online portal for small businesses.
All this of course means that employers have to approach them in non-traditional ways.
For example, the talent recruiting company Yello says that being online is so much a way of life for Gen Zers that 46% have applied for a job on their mobile devices and 54% won't complete an outdated application format.
And once they've contacted an employer, the next generation of prospective employees anticipates hearing back from a company right away.
"Gen Z applicants want a quick, sometimes one-click application process and potential employers who reach out within 24 hours," said Majorel's Coffman. "From there, they do expect consistent check-ins from potential employers."
That constant contact is vital to the new employees even after being hired and Gen Z workers need frequent feedback from their managers, the Texas-based Center for Generational Kinetics learned after a national study.
What they actually want is not lengthy performance evaluation and dialogue, but rather consistent recognition and the knowledge they are seen and appreciated — even if only via a two-minute daily check-in.
A participant in the organization's focus group said, "I'm really difficult on myself, so it means a lot to have a supervisor take time out of their day to be physically present and verbally say 'We value you.'"
Beyond that, Deloitte, the global professional services firm, found that today's tight labor market often puts Generation Z personnel in the driver's seat.
"For organizations to attract and retain the best and brightest of the generation, it will require a different mindset… employers must be ready to [develop] robust training and leadership programs, with a real and tangible focus on diversity," per Deloitte's report.
In addition to diversity being the "watchword" for Generation Z, Deloitte points out that to win them over, "companies and employers will need to highlight their efforts to be good global citizens… [demonstrating] their commitment to a broader set of societal challenges such as sustainability, climate change, and hunger."
While wages are the most important factor in deciding to take a job, the Deloitte report contends that Gen Zers value salary less than the generations that have come before them.
As for other benefits and perks, Coffman said "Gen Z applicants place high value on exciting jobs, with employee recognition programs and perks such as flexible schedules or the ability to work-from-home full-time or in a remote situation."
"Later in their careers, when they start a family or have medical concerns, traditional benefits will increase in importance," she says.
But for now, "remote work is a must," said Coffman. "In the current labor market, to be competitive, you must offer work-from-home as an option. To not offer this as a perk will greatly decrease your company's attractiveness to Gen Z applicants."