Talent
// March 29, 2022 ■ 6 min read
Why America's vacation shortage and work overload is catching up with it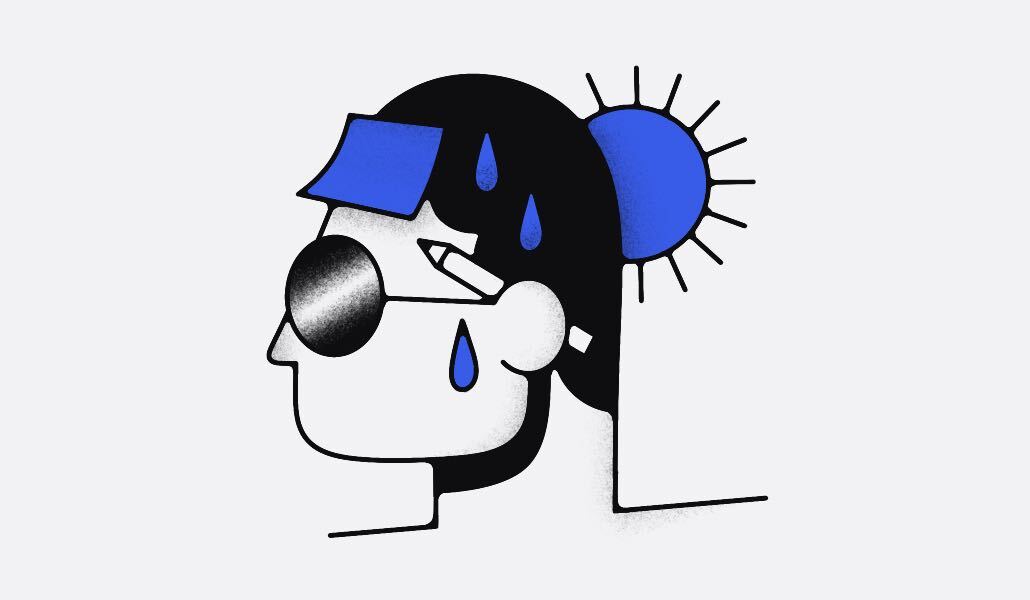 The U.S. is the only wealthy country on the planet that treats paid time off as a perk rather than a right.
That factor has led to it being labelled the "no-vacation nation" by the non-profit Center for Economic Policy and Research. It also makes it probably the most overworked country in the developed world.
The notion that Americans labor in a "no-vacation nation" stems from the fact that there aren't any federal laws that require employers to provide paid leave for vacations or federal holidays.
Despite the lack of legislation, most employees receive about two weeks a year in paid vacation time, on average, plus around eight federal holidays, according to the U.S. Bureau of Labor Statistics. There are exceptions of course. Google for example, recently increased its vacation allowance to a minimum 20 days. But close to one in four Americans get no paid time off at all, which is especially tough on lower-wage workers, part-timers, and employees at smaller businesses.
"Since the U.S. operates very much in a free-market environment…there is a self-regulation aspect that should create the correct structure for paid vacations and holidays," said Kandi Gongora, chief transformation and people officer at the digital advertising agency Goodway Group. "Organizations that are not employee-first in their thinking could potentially be left behind."
And at a time where the Great Resignation trend shows no sign of slowing, general consensus is that companies offering workers the balance they desire will win the best talent, according to Cheryl DeSantis, chief people and diversity officer at the first medtech platform for teeth straightening and oral care company SmileDirectClub. "Multiple studies have found that time off increases worker's productivity and creativity, so it's in a company's best interest to encourage vacations," she added.
Vacations around the world
Paid time off in the U.S. is in sharp contrast with most other countries. In every other industrialized nation, workers are guaranteed an average of 20 vacation days, except in Canada and Japan where the number is 10.
SmileDirectClub operates in several countries where vacations are legally binding. DeSantis said the American model could be beneficial in some circumstances, like when a company is starting out and can't necessarily afford large PTO allowances.
"No job is worth the risk of stroke or heart disease. Governments, employers and workers need to work together to agree on limits to protect the health of workers."
"The absence of a mandate in the U.S. allows start-ups and smaller mom-and-pop shops to develop a benefits package, including paid-time-off offerings, over time as they grow, and also design offerings that their [workers] value," DeSantis said.
And yet, after two years of a global pandemic, this low-vacation culture is starting to show cracks.
While Covid-19 has spurred an evolution in business environments with growth in remote and work-at-home arrangements, this newfound flexibility hasn't been good for vacations. Over half of employed adult Americans agreed they are finding it more difficult to unplug from work while taking time off, according to recent research from travel website Expedia, with many workers staying in touch with their offices while on vacation.
The result: about 60% of the 14,544 respondents claimed to feel "vacation deprived" in 2021 and more than seven in 10 reported being burned out.
"We might be seeing a trend that employees take less scheduled time off because they can fit tasks into their work day like doctor appointments, car or home servicing… without needing to take time off officially," said Goodway Group's Gangora.
Long hours and high productivity
Americans have a reputation for being workaholics and there is data to back that up.
U.S. employees worked an average of 1,767 hours per year, according to the latest stats (2020) from the Organization for Economic Co-operation and Development (OECD), a 38-nation group dedicated to stimulating a market economy.
The American total is 435 more hours per year than German workers, outstrips the U.K. by 400 hours, and is even 169 more hours per year than Japanese workers, who also have a reputation for having stringent work hours.
Of all OECD countries, only the workers in Chile, Mexico, Israel, Korea, and Costa Rica average more hours worked per year than thier U.S. counterparts. Most countries legally stipulate the number of hours employees can work per week. The U.S. does not.
With that much time spent on the job, the output of American workers has been soaring, up 430% from 1950 until today. Though the figure, which comes from the U.S. Bureau of Labor Statistics, doesn't sync up with what's actually happening in the country.
The productivity gains should mean it takes a quarter of the work hours — 10 per week — to achieve the same standard of living as a worker in 1950 or our standard of living should be four times higher than then, neither of which is the case now.
Vacations means vacation
Many companies have begun providing better mental health support to employees — a trend that accelerated during the pandemic as reports of burnout and poor mental health soared. Companies like the Goodway Group now actively encourage employees to take time off when they need it. "Taking a step back to rest and re-energizing is crucial to our employees' health and happiness," said Goodway's Gongora.
Likewise, SmileDirectClub has created guidelines to help protect our team member's schedules and help them find balance. These include "No Response Weekends" which means, barring an emergency, team members don't need to respond to emails on weekends, and a "Vacation Means Vacation" policy which outlines the expectation that when you're out of office, you don't check work messages, said DeSantis.
Meanwhile Goodway Group has implementing synchronized time off, in which the entire company closes for additional days throughout the year above and beyond the main holidays to ensure teams really recharge.
However, Dr Tedros Adhanom Ghebreyesus, WHO director-general, fears the pandemic-induced reliance on remote employment is blurring the boundaries between home and job, aggravating overwork, and raising medical concerns.
"No job is worth the risk of stroke or heart disease," he said, adding, "Governments, employers and workers need to work together to agree on limits to protect the health of workers."
Leaving days behind
A crucial factor in maintaining a healthy work-life balance is reducing stress through relaxation while on vacation. Yet, many U.S. workers don't take all the days off they're entitled to.
The Expedia survey found that over a third of Americans left vacation days on the table, even though U.S. workers get less time off than their counterparts in other countries.
Although getting away from work is universally regarded as a great way to re-energize and boost productivity, there are many reasons why some workers shun taking time off. One is bosses not leading by example. "As leaders, we set the tone for what is and isn't acceptable, so it is imperative that we show our employees that it is okay [to] log off and check out," said Goodway's Gongora.
SmileDirectClub's Cheryl DeSantis agrees that bosses can influence company-wide behavior. "We know our team members take a cue from leadership on work-life balance, so our leaders are focused on role-modeling behaviors that encourage taking time off," she said.