How generative AI is muddying copyright laws – what businesses need to know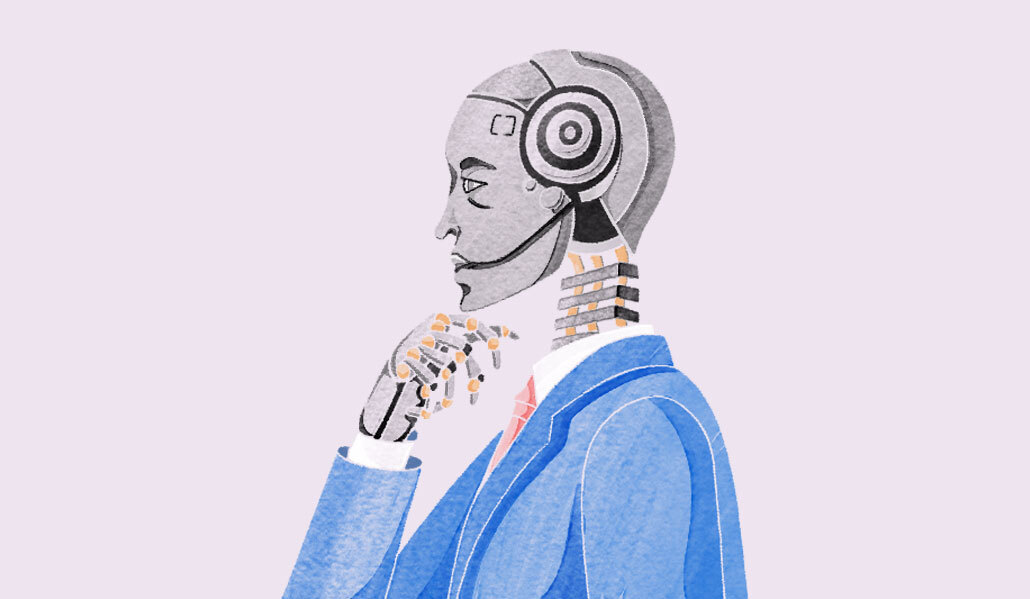 Elon Musk and almost 4,000 high-profile signatories, including engineers from Amazon, DeepMind, Google, Meta, and Microsoft, attempted to halt the giddying acceleration of generative artificial intelligence in an open letter published in late March.
"Recent months have seen AI labs locked in an out-of-control race to develop and deploy ever more powerful digital minds that no one – not even their creators – can understand, predict, or reliably control," read the letter. "Powerful AI systems should be developed only once we are confident that their effects will be positive and their risks will be manageable."
Everyone should take note when the brightest human – rather than machine – minds are demanding progress be paused. But has the bot not already bolted? And considering the possible competitive advantages if rivals opt to down AI tools, will the temptation to continue pushing the boundaries of technology beyond their current limits not be too irresistible for business leaders?
Many have wasted little time embracing ChatGPT, a large-scale language model fed 300 billion words by developer OpenAI that is "confidently incorrect," and DALL-E, a similar tool that generates images rather than words. While interest has surged in the former, potentially the bigger, creepier issues are around the latter, specifically copyright infringements.
As U.K.-based technologist James Bridle pointed out in a recent essay – published by The Guardian – the name Dall-E was fitting, as it was a blend of the robot protagonist of Disney's Wall-E and Salvador Dalí, the late Spanish surrealist artist and provocateur.
Bridle wrote: "On the one hand, you have the figure of a plucky, autonomous and adorable little machine sweeping up the debris of a collapsed human civilization, and on the other, a man whose most repeated bon mots include, 'Those who do not want to imitate anything, produce nothing,' and 'What is important is to spread confusion, not eliminate it.'"
Spreading confusion – and horror
Anyone who has spent any time looking at AI-generated images will undoubtedly have felt confused, if not freaked out. Mat Dryhurst and Holly Herndon built Have I Been Trained?, which can search almost six million images used to train AI art models, to enable fellow artists to identify whether their work has been pinched.
Last September, Lapine, a San Francisco-based digital artist's search using the tool took a grotesque turn when she discovered an image of her face when undergoing treatment for a rare genetic condition had been made public. The doctor involved died in 2018, so who is to blame for these supposedly private images, and others, being scraped to feed generative AI programs?
"In Lapine's case, it appears that one of two things happened: either the medical practice consciously – and wrongly – chose to interpret the sharing of her photos to be within the spirit of what she'd consented to, and/or they lacked sufficient management protocol around their release of photographic documents to prevent them being shared," said Michael Tidmarsh, chief experience architect of Reality, ad agency Ogilvy U.K.'s digital experience "laboratory" dedicated to researching and creating new applications of technologies.
Regarding what should be done to prevent this sort of thing from happening, it is "easy to say but hard to do," according to Tidmarsh. Generally, there is currently massive "potential for all kinds of typical horrors in publicly available training data."
"Canada has proposed legislation that would require companies to obtain consent for the collection and use of personal information for AI systems to establish requirements for transparency and explainability."
First, better education and consideration of the concerns and risks are required. But, more fundamentally, regulators need to up their game and quickly, urged Tidmarsh. "Rigorous data privacy and security measures that account for these 'new' AI-oriented uses of data, with a corresponding legal framework that supports enforcement for failure to comply [are needed]," he said.
While the "major AI players" are, as Tidmarsh added, "consciously taking steps to address these issues, screening data to remove unwanted content," and regulators know what to do, businesses should tread cautiously.
Tread with caution
Agustin Huerta, svp of Studios at Globant, a global software development company, developed this theme. "Privacy and copyright issues must be respected when using data to train a model and we need to set guidelines for that, but we also need to better understand what happens to the output of generative AI," he said. "How is it being used? Who is being credited?"
Indeed, WorkLife asked Bard, Google's new equivalent to ChatGPT, "What are the issues around generative AI and copyright?" It admitted that using the technology to create new works, "such as images, music, and text, has raised numerous copyright issues."
Summing up the complexities, and making a philosophical point about who owns what in the digital realm, Bard added: "One issue is whether generative AI-created works can be copyrighted at all. Another issue is whether the copyright holders of existing works can sue generative AI companies for infringement."
"As a society, we deserve a responsible debate. We need an understanding of which new areas may be affected. And while being aware of that, we need to generate the regulations that benefit our progress as humans."
Tim Wright, partner and specialist technology and AI regulation lawyer at Fladgate, a London-headquartered law firm, agreed that training data for AI models generated "a whole load of potential legal risks." Some businesses are starting to fight back, though.
Wright pointed out that in February, Getty Images issued proceedings in the Delaware federal court and filed a separate claim in the U.K. against Stability AI "claiming misuse of over 12 million of Getty's images to train its Stable Diffusion system." Further, Stability AI is also being sued in California "alongside Midjourney and Deviant Art, by a collective of artists for copyright infringement," he said.
Some countries are moving quickly to tighten laws. For instance, Japan has released ethical guidelines for developing and using AI. And "Canada has proposed legislation that would require companies to obtain consent for the collection and use of personal information for AI systems to establish requirements for transparency and explainability," added Wright.
Again, as lawmakers catch up, the onus should be on organizations to proceed with care. For example, Globant has established an "AI manifesto" that "addresses the responsible use of AI, no matter the field or case scenario," said Huerta.
Echoing the open letter calling for a pause on AI development, he added: "As a society, we deserve a responsible debate. We need an understanding of which new areas may be affected. And while being aware of that, we need to generate the regulations that benefit our progress as humans."