How the pandemic accelerated technology-informed mentorship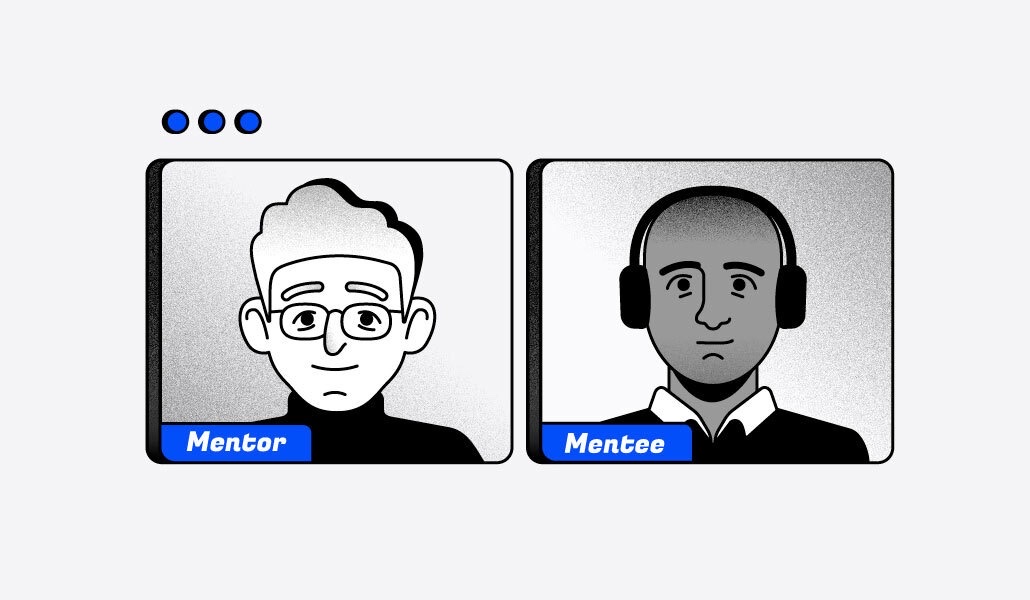 Like everything else, mentoring the next generation of workers has been radically altered by the onset of the coronavirus.
For the past two years, companies have been confined to mentoring younger employees via computer monitors and other digital devices. Along the way, new employees, many starting their first jobs in the corporate world, have missed out on the benefits of in-person interactions, with remote work arrangements putting pressure on factors like connection and engagement and leading to the Great Resignation.
"The pandemic took away our mentoring experience, face-to-face conversations like employee and manager one-on-ones or more casual interactions like coffee meetups," said Jeniffer Strub, HR director at Vyond, an animated video creation platform.
While technology certainly has enabled mentorship to continue and to happen independent of geographic borders, those new to the legion of the employed are still being robbed, as Strub sees it. "The ability for employees to build real, meaningful connections at work is critical, especially for these younger employees trying to find their place in the workforce and their respective industries," she said.
The pandemic and its ushering in new ways of working have been especially challenging for those just entering the workforce. And yet, as companies have adapted to new modes of working and have made adjustments related to technology, hybrid equity, workplace health and safety and other considerations, the need for mentoring newbie professionals has become more vital than ever, HR experts agree.
Despite those challenges, Chris French, executive vp, customer strategy at HR software company Workhuman, noted that one of the advantages professionals just entering the workforce have had are their familiarity with remote and tech tools. "Growing up with Snapchat, TikTok and FaceTime, communicating virtually came naturally to this generation," he said. "They also never had the experience of determining whether it was appropriate to approach the corner office or the desk of high-level executives to ask a question or get help, reducing traditional barriers of getting quality face time."
There's no question that technology has paved a less bumpy path for those just starting out in their careers, as French sees it. "Thanks to rapid adoption of technologies like Zoom, Slack, recognition programs and continuous performance management platforms, employees were able to have easy access to managers, coworkers and mentors, and many even felt more empowered to engage in company-wide conversations and meetings," he said. "If it hadn't been for workplace technology and tools we had access to two years ago, workers at every level would have missed out on critical learning and mentorship opportunities."
"This generation…never had the experience of determining whether it was appropriate to approach the corner office or the desk of high-level executives to ask a question or get help, reducing traditional barriers of getting quality face time."
What's more, research suggests that some employees interact with coworkers better under a remote setup. In its most recent Human Workplace Index survey, Workhuman found that 55% of 1,000 full-time workers in the U.S. felt that remote work helped them build better relationships with their coworkers. Among those who felt remote work helped in relationship building, respondents said they felt more comfortable starting conversations (37%) and contributing to more conversations via platforms like Slack (23%). The research also revealed that 75% of workers said remote work had a positive impact on their confidence, stating that they were more empowered to speak in meetings (33%), followed by finding it easier to contribute to chats (31%).
Sarah Ann Walters, vp, client engagement at the advertising agency Grow in Norfolk, Virginia, said over the past two years, mentorship has been key in keeping talent engaged. "People feel more motivated to stay with a job that is actively supporting development and growth and we've seen that the best talent won't stick around if they're not getting that support," she said.
Last year, the agency, which has done work for brands like Adidas and Red Bull, launched a company-wide coaching model where the onus in on employees to self-identify areas of development (with input from their managers). They then will share what they've learned and areas of growth with their managers in weekly and monthly sessions, during which the manager's role is to listen, advise and recognize progress over time. It's an approach to professional development that Walters said has been transformational in helping improve mentorship, something that gives employees "more agency and ownership in their growth, which empowers our teams to level up in new ways." 
The global architecture and design firm CallisonRTKL has adopted new digital tools for creating real-time visual and verbal collaboration, improving daily tasks such as in-person sketch meetings, and enabling presentations to be designed by teams working together. Such technology has paved the way for CRTKL to boost face time and real-time client interaction at all experience levels across the company, which encourages input regardless of an employee's experience level.
Loom, a video messaging platform used by companies like Netflix and Lacoste, is one example of technology that is enabling the work of multi-location teams, but also remote and hybrid mentorship efforts. With 14 million users, Loom describes itself as a "virtual watercooler for the modern workplace," where teams discover and organize content, share knowledge and build a community.
Companies must adapt their communication processes and tools to a new generation of employees who not only are more technologically savvy but who also seek more authentic connections in the workplace, said Loom's CEO Joe Thomas — something that is also true when it comes to mentorship. "Video is disproportionately positioned to enable this level of authentic connection at a time when college grads don't always have access to in-person mentorship," he added.