'It feels so invasive': Employers turn to tracking software to monitor remote workers, raising ethical questions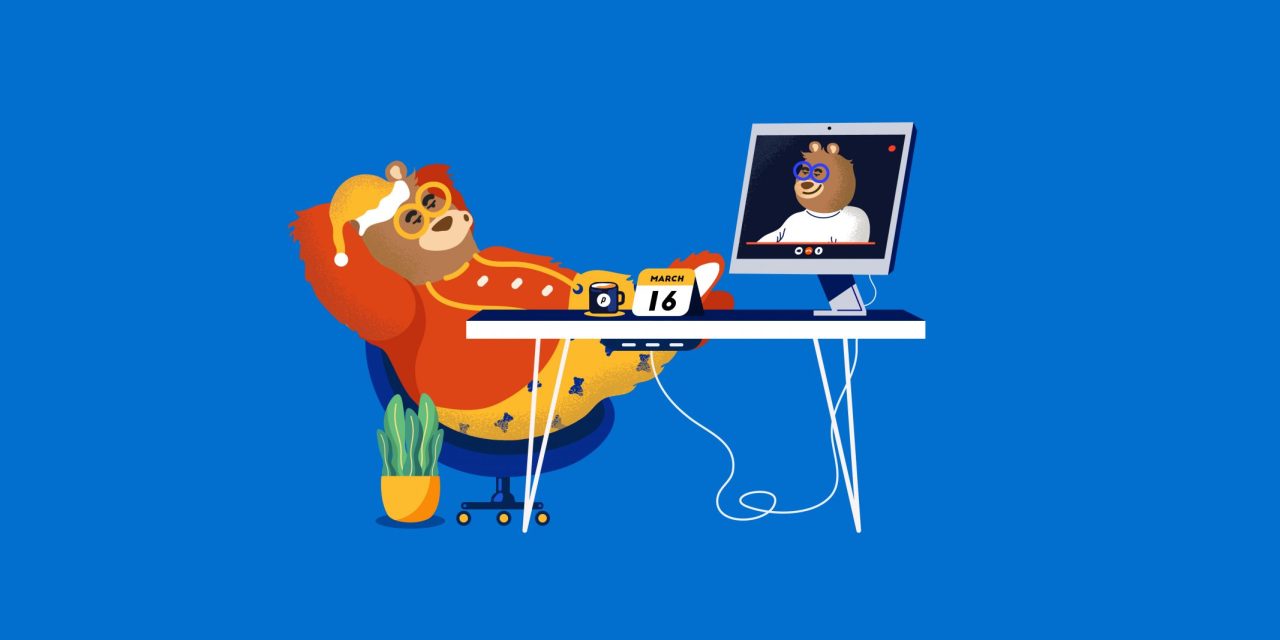 This article is part of the Future of Work briefing, a weekly email with stories, interviews, trends and links about how work, workplaces and workforces are changing. Sign up here.
Ludovic Chung-Sao, a mechanical engineer currently living in Taipei, has worked for various bosses over the years who relied upon employee-monitoring methods — some that seemed useful to him and others that made him feel downright uncomfortable.
Calling employee tracking "a form of micromanagement," he said: "I understand that counting the number of hours spent on each project is vital to calculating the budget and workforce. Indeed, it allows making better future estimations on how much projects cost. However, I don't see the point of writing down the details of each activity every day. It's all redundant with the daily meeting where we report our progress and issues."
Ultimately, such exhaustive accounting of one's activities "makes me feel like a 10-year-old reporting to the teacher," Chung-Sao added. "I don't feel trusted by my management."
Even as employees feeling supported by their bosses has become a touchpoint during the pandemic and as the issue of individual privacy remains on the front burner, companies using assorted monitoring techniques, including tracking software, to keep track of what their employees are up to has caught on as more of us are working remotely.
A recent survey of 1,200 employers in the U.S. by Digital.com found that six in 10 companies use monitoring software to "track employee activity and productivity." The survey also revealed that among employees who were being monitored, 53% were spending as many as three hours per day on nonwork activities, and 88% of companies had terminated workers after employing tracking techniques.
A further 81% companies reported an increase in employee productivity after tracking was introduced.
Companies following their employees' activity argue that it is essential to understand how their people are spending their work days and to ensure that hours are being properly accounted for. Catherine vanVonno, president and CEO of 20Four7VA, a Maryland-based remote staffing firm that specializes in placing virtual assistants, found, for example, that many of its employees would work on weekends and holidays without logging their time. "Tracking how much time is being billed to clients means we can bill them more accurately and provide better service because we have a better idea of what's going on at any given moment," she said. This transparency helps both the company and the employee because the software also records progress towards goals, showing whether deadlines will be met, she claimed.
Tracking workers' activity can also serve as a valuable tool for employees as they work to improve their performance and manage their workflow, vanVonno added.
When it comes to observing employees via monitoring software, most employers believe it is vital to let people know they are being observed, though some companies are more transparent than others about it. While the large majority (86%) loop in their employees, 14% do not, according to the Digital.com report.
"It's important for organizations to be clear about their intentions when using employee-monitoring tools," said Ed Cravo, cofounder and head of marketing at the Chicago-based real estate investment platform Groundbreaker. An employer is generally within its rights to monitor employee phone calls, internet usage and email — after all, doing so can offer insights into better ways to run the day-to-day business, Cravo noted. But there are other benefits, he added — such as a company protecting itself against lawsuits and malicious cyber activity and guarding its intellectual property.
Meanwhile, when it comes to monitoring employees, companies would seem to have the law on their side. "As a legal matter, employers have little to worry about in regard to employee privacy, so long as they give employees a heads up that they are subject to monitoring," said employment lawyer Mark Kluger of the New Jersey firm Kluger Healey. Plus, monitoring workers is nothing new — employers have for years tracked their "road warrior" employees using GPS technology, while keystroke tracking of remote employees is also well-established, according to Kluger.
Apparently, certain industries are more apt to monitor their people than others. In fields where clients tend to get billed by the hour, monitoring was most common, according to the Digital.com survey. Advertising and marketing firms accounted for the most monitoring activity among companies polled, followed by computer and IT businesses.
Despite that, many ad agencies insist that they do not follow their people's every move. While those that don't are eager to talk about why. Jonathan Schoenberg, executive creative director and partner of the indy agency TDA Boulder in Colorado — even called monitoring technology "insulting" and "gross."
"Working remotely comes with its own set of challenges and tracking software feels like your boss is looking over your shoulder every single moment," said Schoenberg, whose agency does work for Patagonia and Justin's. "We want our people to be excited to work, excited to log on and be productive and creative."
During the pandemic, as remote work has become the norm, the Chicago agency Two by Four hasn't questioned how its people get their work done — they get it done, and that's what matters. "We've always valued individuality and talent, especially in a creative business," said Jessica Romaniuk, president of the firm, which counts Coca-Cola and Hilton as clients. "Our people need time and space to refresh and regroup. I can't imagine tracking every single click — it feels so invasive. I trust our people and see what they deliver every single day."
Jen Daly, svp of people at The Marketing Arm, a Dallas-based agency that has done work for brands ranging from Hasbro to Harley-Davidson, added: "At TMA, hours are self-reported. We also give our employees near-total flexibility about when and where they work, because we believe it's the quality of their output that matters."
In a job market defined by The Great Resignation, where job seekers have the upper hand, employers would do well to tread lightly when it comes to monitoring workers.
"Employees don't want to feel like machines," said Theresa Balsiger, vp of candidate relations at the Wisconsin-based talent acquisition firm Carex Consulting Group. "If you provide employees with goals, targets, and hold them accountable, you're still able to track performance, but it's going to be a much more collaborative, positive result. You'll be able to recruit and retain staff far easier."
Pointing to the numerous downsides of monitoring — among them, that productivity, culture and innovation all take a hit amid an atmosphere of surveillance — bosses seeking accountability from their people "need to look beyond the minutiae and keep their eyes on the prize," said Christy Pruitt-Haynes, HR consultant at New York business consultancy NeuroLeadership Institute.
"When employees feel supported, not micromanaged, it sends a signal of trust and worthiness," she said. "When managers and employees all get to feel secure and valued, the culture will thrive."
3 Questions with Kathleen Saxton, md and evp, EMEA, Medialink
What's a big issue agency CEOs should be mindful of going into 2022?
Through our own research and discussions with clients, we're seeing what we call "air pocketing." It's what happens when senior people in organizations, who aren't CEOs, get stuck in a rut. They're too good to let go of, and there's nowhere for them to go. So they're stuck in this place where they're paid a lot of money, but are frustrated with their day-to-day. It's a ticking time bomb. So, there could be a brilliant global account director who has the ability to really transform a business but because they've never run a region before they will likely get overlooked for the next CEO role. Eventually, these people will act on those frustrations. Money isn't as important as it once was to them so they may decide to do something more entrepreneurial rather than pocket more money but get air pocketed for the next four years. They want adventure. Not only did the pandemic give a lot of people a chance to stop and think about the future, but also that they can live on a lot less in this new world.
CEOs talk about the value they place on a strong culture and yet there are so many reports in the press that undermine those claims. Are CEOs aware of this?
CEOs are aware of it. The shift that hasn't happened enough is whether these issues are taken out of HR or culture departments and brought into general management. These issues are discussed at board meetings but is that management level going to put money behind efforts to tackle these issues or are they just going to shuffle people out on stage to talk about it? That said, CEOs do seem more aware than ever that it's something they need to address. But I don't think they've fully understood yet the long-term impact of what has happened over the last year. Whether it's loneliness, mental or physical health, there are so many ways this crisis has hurt people and changed those who are coming back to the office. A CEO has to try and accommodate that but also be pragmatic about whether it's possible to accommodate everyone. There has to be some level of policy. That's why you're seeing so many staff surveys. They must try and find a consensus of the majority to help the business get back on its feet.
Do agency CEOs lack empathy for their teams?
I don't think CEOs have a lack of empathy. A lot of problems come down to the fear many of those execs have of being taken advantage of … and then on the other side it's pressure from their own organization to listen to the needs of as many people as possible. Trying to reconcile those two points is key. — Seb Joseph.
By the numbers
57% of 117 CEOs interviewed across 15 industries, ranked attracting and retaining talent as their top organizational challenge.
[Source of data: Deloitte and Fortune CEO survey.]
75% of U.K. organizations say they have employees who are reluctant to return to the workplace.
[Source of data: XpertHR's The Future of the Workplace report.]

94% of 250 organizers polled are planning a virtual event in 2022, and 48% are planning more virtual events in 2022 than in 2021.
[Source of data: Kaltura's The State of Virtual Events 2022 report.]
What else we've covered
In latest edition of our Confessions series, a communications specialist of color talks about frustrations around stagnant diversity initiatives, weaponized incompetence and a lack of intersectionality.
You might think the massive switch to working from home during the pandemic would make business suits a less profitable sector of the fashion industry. But for e-commerce- and style-savvy companies, the opposite has happened. Demand has actually gone up – and "oversized and boxy styles are proving to be popular," according to fashion experts.

We took a tour inside ad agency Mother's newly built New York headquarters, designed with post-pandemic must-haves like collaboration and huddle areas and no fixed desks at its heart.
This newsletter is edited by Jessica Davies, managing editor, Future of Work.