How Otter.ai is helping employees decline meetings one virtual invite at a time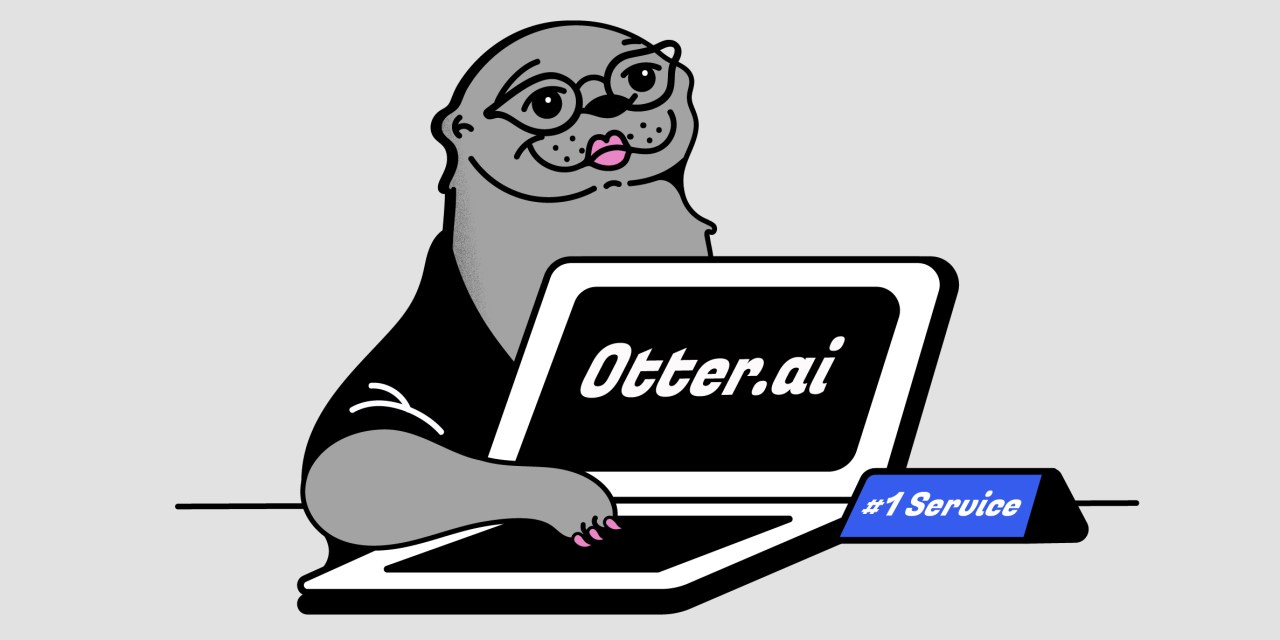 Ivy Liu
Sam Liang wants people to say no to attending unnecessary meetings, and he believes he has the tech to make it happen.
Liang is founder and CEO of Otter.ai, a transcription platform that uses artificial intelligence to transcribe meetings in real-time. It's a popular tool among journalists frantically racing to meet deadlines, but it's also gaining traction in the corporate world as a way to make meetings more efficient. Otter charges $100 for an annual subscription of its core transcription product. An Otter spokesperson claims revenue jumped 800% in 2020, but wouldn't provide the baseline or how many subscribers it has.
In the current work-from-home world of endless invitations to virtual meetings — Americans spend 4.5 hours per week in meetings, according to a survey by HR management software firm Deputy — Liang wants Otter to give people the freedom to skip the live meeting in favor of reviewing the transcript later for the portions relevant to them. In other words, use it for asynchronous working — a system where team members don't have to be on the clock at the same time.
"It allows people to still contribute and get the essential information without spending 60 minutes sitting in a meeting," Liang told WorkLife.
Data collected by Otter over the last year shows that in a large meeting (with eight or more attendees) the majority of people don't even speak. That was something Liang and his team noticed first-hand within their own organization early in the pandemic when they shifted to remote work.
They also grew frustrated with long transcripts. So they created a feature that allows stakeholders to tag co-workers and collaborate within a transcript. It also includes a summary of the meeting's keywords, and is available for all Otter users. Otter Assistant is the tool launched last year that connects with a user's calendar and can auto-join calls and auto-share notes. It's a feature within the business plan for $240 annually.
That's exactly why Alex Gervais and his team use it. Gervais, CEO and founder of digital agency Loop Strategic Marketing in Edmonton, Canada, traditionally had an executive assistant to attend all meetings as the note taker. It was an imperfect system. Inevitably important ideas got lost, something didn't make sense and that assistant's time could've been used for something else.
Plus, it was an added expense. As a retainer-driven business, Loop tracks all the hours that staff spend on each client account. Now, the meeting transcript is sent to relevant team members with action items tagged for each user.
"When I think of the amount that I've paid people to take notes within meetings versus the cost of Otter, there are absolutely time and cost savings," Gervais told WorkLife, though he wouldn't reveal specifics.
A time of growth
Otter has grown through integrations. It partnered with Zoom in 2017. And it enabled Otter Assistant for Zoom in 20021, allowing users to sync calendars to transcribe meetings even if the person isn't joining live. By summer 2021, it had partnerships with Microsoft Teams, Google Meet and Webex. An auto-join feature allows users to receive the transcript in their inbox without manually joining the meeting.
Still, those platforms have their own transcription tools, raising the question, why pay for Otter?
"For somebody to get entirely locked into the Microsoft, Zoom, or Google ecosystems, we just don't think it's the reality of the future," said John Connolly, a partner at Spectrum Equity, which led Otter's $50 million Series B funding last February. "We think we're going to live in a bunch of these. Otter has the ability to go from platform to platform and be ubiquitous across all those."
Liang, an accomplished computer scientist who was part of the team that created Google Maps Location Services, has found Otter to be particularly useful in the hiring and interview process. When a job candidate must meet with several interviewers separately they often get asked the same question. Interviewers are able to read the previous transcript to learn what questions were previously asked so they don't waste time asking similar ones.
He's been able to test that use case frequently for its own staff. Otter has been on a growth tear over the past two years and has doubled its workforce to just under 100 employees.
Looking to the future
Connolly, of the equity firm Spectrum Equity, was drawn to the platform because of the future of work capabilities it promises.
"Transcription is nothing new," Connolly said. "What makes Otter really fascinating is the tech under the hood that enables transcription to come to the masses."
He points to company-wide meetings that are often recorded for employees to watch later. But for someone only interested in certain points, having a transcript that lives in perpetuity, creates efficiency, he said.
"We think there's going to be a very natural level of collaboration, annotation and a lot of ways we can leverage AI to make the transcript smarter," Connolly said.
It also supports transparency, something Liang says is the key to building trust, especially with so many dispersed workforces. That's why all company meetings are available on the platform.
"Do I think we're going to totally get rid of the in-person meeting," Connolly asks? "The answer is no. But I do think it will make it a lot more efficient."