The Virginia Experiment: How this agency has made a remote-first model work for clients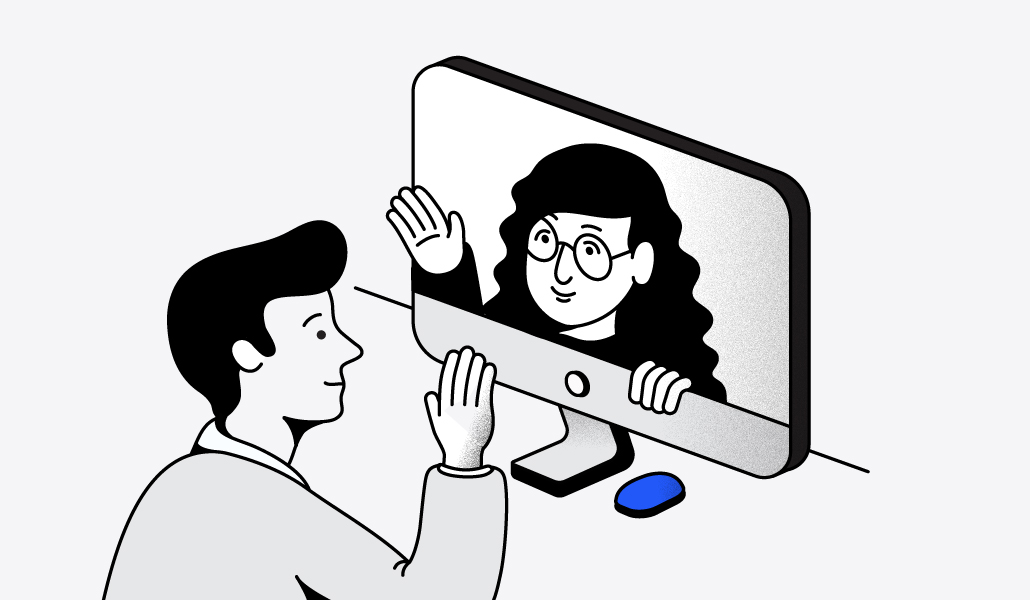 Ivy Liu
The remote office has made working from anywhere standard practice. For one agency, it's brought advertisers along for the ride, with employees joining ranks with clients to make the remote-first model a more seamless, and productive, one.
Arts & Letters Creative Co., a Richmond, Virginia-based, video-centric shop that does work for brands like Google, ESPN and NBC News, dubbed its working arrangement "Work Together, Anywhere," which it calls "an agile process of high-touch cycles of work for our clients to partner with us."
A "culture of empowerment" is how Charles Hodges, founder and executive creative director at A&L and an expat of TBWA\Media Arts Lab and Wieden + Kennedy, likes to describe his agency.
As Hodges sees it, it's how the film and music industries work: create something, then allow stakeholders to react in real-time. It puts a nail in the heart of the old-fashioned "grand creative reveal" to a client, with a process that encourages more and faster input from the brand partner, quicker creative decisions, and faster completion of the work. 
"If you look at our clients, everything moves really fast, so there's not an ability to have a waterfall process," as is the case with so many other creative shops, Hodges explained. "There's not an ability to have a handoff where, you know, the strategy is big, and then you are retrofitting the creative and then it gets approved for production because it's always changing."
A&L also instituted a writer's room approach, underscoring the concept that a great idea can come from anywhere — strategists write taglines, business managers find the perfect song, and producers contribute to strategy. So it's torn down those siloes and focuses more on outcomes than on an ad itself. (Hodges knows something about the writers' process when it comes to video, as well as the metabolism of producing daily content; he was an intern on NBC's "Late Night With Conan O'Brien.")
"We don't have an entrenched model where we're trying to go back to an office. There's not a way we're trying to tell people how it works; we say that we're building something, not fixing it."
Part of A&L's setup includes a virtual edit bay. The shop builds systems in XYZ, its in-house production studio, to share its prototypes with clients and gather their feedback instantaneously. Clients literally sit beside editors, virtually, to offer feedback as the creative process is happening. The agency uses LucidLink, a SaaS solution that connects creative teams around the world, and Iconik, a cloud-native setup that gathers and organizes media securely and provides media collaboration and powerful automation features from any location.
As this has been the agency's design from the beginning, it hasn't struggled, as other companies have more than two years into the pandemic, with the return to the office. "We don't have an entrenched model where we're trying to go back to an office," Hodges said. "There's not a way we're trying to tell people how it works; we say that we're building something, not fixing it."
A&L's hub-and-spoke model is centered at headquarters in Richmond, where 75% of 176 team members are based; the balance of employees are located all over the U.S., in places like New York, Los Angeles, Seattle and Nashville. At its main hub, it has fashioned quiet workspaces featuring setups for Google Hangouts, as to do away with the need for large conference rooms. Individual employees are flown in for in-person, companywide events.
The agency credits its way of working with its notable growth since opening its doors in 2017. Last year alone, it grew revenue by 47% to $72.7 million year-over-year.
It's done that while providing impressive benefits to its employees. In naming A&L to one of its 50 "Best Places to Work," Outside magazine pointed to benefits like six weeks of paid parental bonding leave, plus six additional weeks of paid pregnancy/childbirth leave for mothers; 100% of health insurance premiums paid by the company, with 50% coverage for dependents and domestic partners; and a $100 monthly stipend for self-care.
As one team member wrote in Outside's survey: "Arts & Letters is structured with employees in mind first. We have the freedom and flexibility to take care of whatever personal issues we need to, without any fear of it being problematic to the company. The company pivots quickly through the continued conditions of the pandemic, and I have absolute confidence that they are doing the right things. We get to see our work broadcast on an international stage, which gives me a strong sense of pride in the work that we do."
Crucially, diversity, equity and inclusion are also a cornerstone of the company, which practices what it preaches: 40% of its new hires in 2020 were BIPOC in 2020, followed by 33% in 2021 and 57% so far this year.
Among new key hires this year is Alex Brueggeman, formerly of advertising agencies FCB Global and 72&Sunny, who joins A&L as director of community.
"The world of work has traditionally revolved around extracting, or exploiting, specific outputs from people with little to no regard for their well-being or personal aspirations," said Brueggeman. "Coming to A&L was one of the easiest decisions I've made because I understood rather quickly that they wanted to be the antithesis of that. Everyone I spoke with during this process was more interested in figuring out how to foster a community and a work culture based on radical support and empathy."
And for Hodges, the experiment — and the adventure — that is A&L is just beginning.
"We are in the early years of defining what a creative company is," as he explained. "And it isn't a great creative entity build around immediate dogma. At its core, it's about solving a problem, it's about concept and idea, it's about taste and learning — and landing the plane while it's in production. It's an evolution, moving forward. I feel like we're in the first inning."