DE&I
// June 21, 2022 ■ 4 min read
More employers extending fertility benefits to LGBTQ+ workforce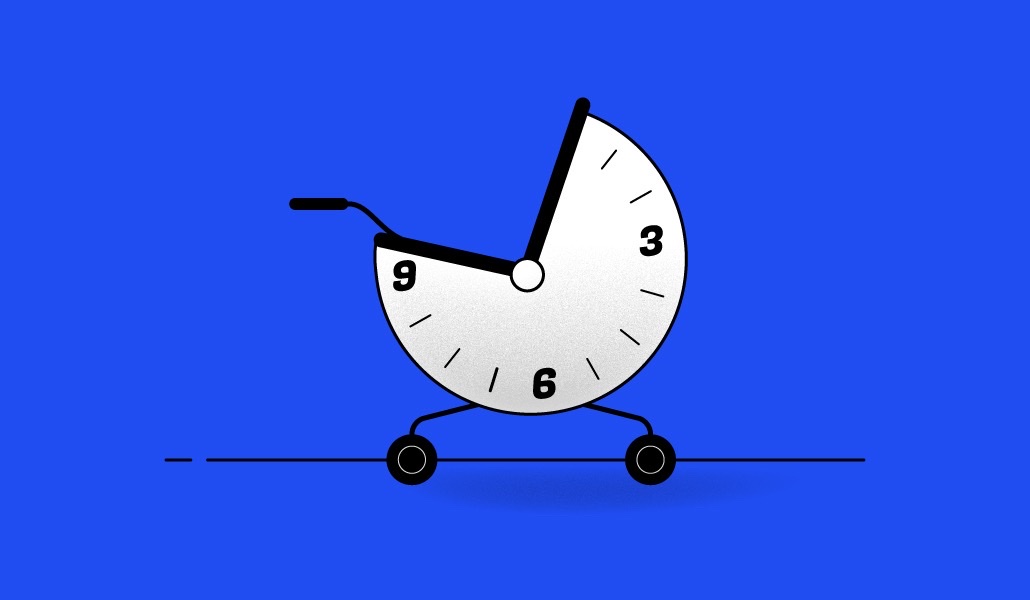 When it comes to supporting LGBTQ+ employees, companies continue to move beyond performativity — that is, rainbow flags and statements of support during Pride Month — to create real change for previously marginalized members of the workforce. That includes more comprehensive benefits for LGBTQ+ employees — among them, fertility benefits.
"Across the board, we're seeing more companies offer inclusive fertility benefits that support all of their employees, regardless of their age, race, sex, sexual orientation, gender identity or geography," said Leslie Guckert-Neitzel, chief human resources officer at Carrot Fertility, a global corporation that works to make fertility care accessible to everyone and that counts more than 400 companies as clients.
Why are companies working to make fertility benefits available to more of their people, including LGBTQ+ employees, at this time? As Guckert-Neitzel sees it, it's because employees are speaking up more about their need for such benefits. Companies, meanwhile, are realizing that extending such benefits gives them a leg up in a competitive job market.
"Benefits are one important way that companies show people that they matter, and competitive benefits are becoming more and more paramount for employers to retain and attract top talent," Guckert-Neitzel explained. "This is especially important in the U.S., where people look to their employers to support their healthcare coverage needs."
When it comes to the LGBTQ+ population in particular, there's also much more awareness of the barriers to starting a family. "As more employers become aware of these challenges — through education and conversations with their LGBTQ+ populations — they're embracing benefits that support their unique needs," she added.
Companies have begun offering, for example, fertility benefits that cover services like gestational carriers, adoption, foster care, and donor-assisted reproduction, on top of IVF and egg-freezing. In 2021, Carrot reported a 136% increase in gestational carrier journeys.
Carrot's plans are customized to each member's unique needs, whether it is matching with a BIPOC provider, finding an LGBTQ+-inclusive adoption agency, or understanding the legal implications of using donor-assisted reproduction. Member companies receive a customized guide that makes it simple to see exactly what steps to take. For example, for a same-sex couple pursuing adoption, their plan could include suggestions on LGBTQ+-inclusive adoption agencies, guidance on legal considerations around adoption, and mental health resources if the couple indicates that the process has become stressful.
Guckert-Neitzel offered the following advice for companies looking to make their fertility benefits more inclusive:
Make a wide range of options available. IVF and egg-freezing do not necessarily meet everyone's needs. That's why HR teams should prioritize benefits for alternative options like gestational carrier services, adoption, foster care and donor-assisted reproduction, as well.
Prioritize inclusive language. Employers should make sure their internal materials, as well as any language from vendors, is up to date and inclusive of everyone's family-forming journey. They should work to avoid gendered language and pronoun use that can isolate individuals looking for care.
Ensure you have the right medical support. When creating a fertility benefits plan, companies should ensure they provide access to services with LGBTQ+ experience. Employers should ask questions about how vendors vet healthcare providers to ensure their LGBTQ+ employees are met with providers who can adequately and appropriately help them in their family forming journey.
Listen to your employees. To truly break down barriers to care and design benefit plans that work for all employees' needs, companies must listen to their employees and seek guidance from those that are part of the LGBTQ+ community.
The LGBTQ+ community has, in general, found work to be a more welcoming space than it used to be, including by way of enhanced benefits, according to a survey this month by the jobs site Indeed.
Of more than 1,000 full-time professionals that identify as LGBTQ+ who were surveyed, 9 in 10 said benefits have become more inclusive since they began working for their current employer. When asked to rank the benefits in order of value, the top three included a hybrid work model (29%), extension of benefits to domestic partners (19%) and mental health benefits (19%).
"Acceptance and belonging at work have made significant strides over the last few years, but there is a lot of work to be done. That responsibility lands on employers, who must promote inclusivity at every level and foster healthy workplaces," said LaFawn Davis, senior vice president of Environmental, Social & Governance at Indeed.
"Through recent LGBTQ+ worker data, we can see that many employers are putting in the effort, creating more equitable opportunities for their LGBTQ+ employees through culture, inclusion and workplace and health benefits. It's a great start to build on with even more training, awareness and representation in leadership."