Culture
// June 16, 2022 ■ 4 min read
'A business imperative': How Salesforce developed its employee-centric hybrid model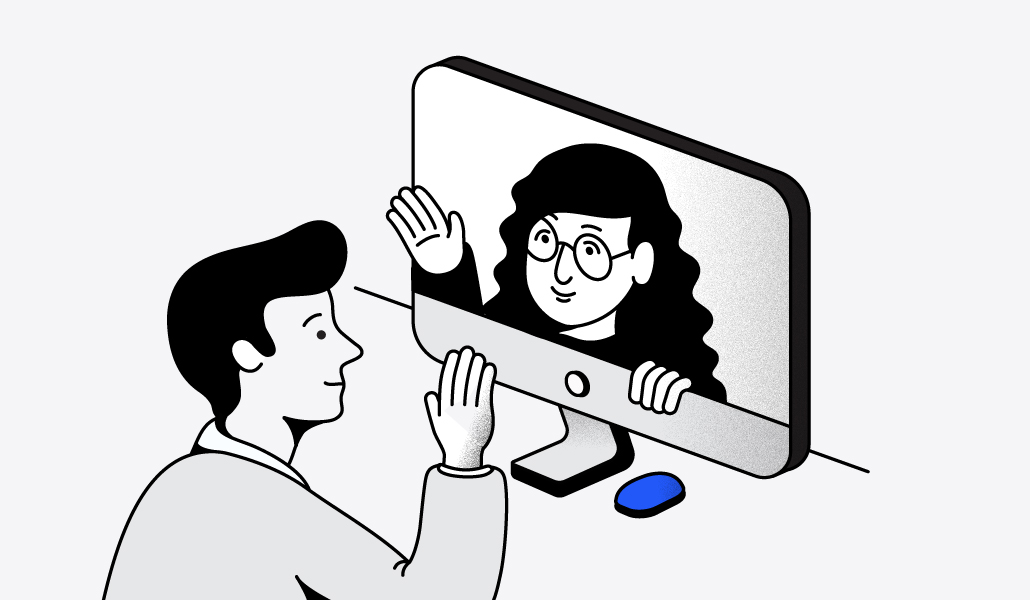 Ivy Liu
The truism that a happy worker is a productive worker has perhaps never been more closely scrutinized.
At Salesforce, it has become the motto that underpins the company's entire flexible workforce structure, which it has rolled out for its 77,000 employees globally.
This 'Success from Anywhere' model, launched in 2021, was the fruits of two years worth of internal employee surveys the company ran to get a grasp on what employees want from their workplace and their jobs, post-pandemic.
It learned that only 3% of Salesforce employees wanted to be office-based, 27% said they prefer to be fully home-based/remote and 34% prefer a mix. The results helped the company shape its hybrid workforce policy.
Rather than face a potential employee revolt, the company vetoed mandating an office return. Instead, it has empowered the thousands of teams to decide when, where and how they work best in order to be most productive.
"Work has now shifted from a place we go to, to what we do," said Zahra Bahrololoumi, evp and CEO of Salesforce in the U.K. and Ireland. Its staff were "the architects" of its hybrid work strategy, she added. "It is all about embracing flexible ways of working while also prioritizing safety and togetherness and connection, no matter where employees sit."
The company has redesigned a lot of its offices to revolve around collaborative tasks and 88 of its 110 global offices are open to employees currently. London, New York, Paris, San Francisco, Sydney and Tokyo see the most attendance, predominantly on Tuesdays and Wednesdays — though those aren't set days the company has mandated people come to the office, according to the company.
The model has made it a popular place to work. Salesforce is one of only four employers that feature on all five country lists — the U.S., the U.K., Canada, France and Germany) in Glassdoor's Best Places to Work in 2022. And in late April, it was ranked top in the "super large" classification – organizations with over 1,000 employees – of the U.K.'s Best Workplaces 2022, elevated from third place last year, according to management consultancy Great Place to Work.
Michael Bush, CEO of Great Place to Work, stresses the importance of allowing employees to have their say. Offering advice to business leaders, Bush said: "To be a listener who connects with all types of people, we have to unlearn a few things. We've all been taught about active listening, eye contact, intense stare and a compassionate look – that's not listening. Repeating what the person says – that's not listening. However, being humble and always hunting and searching for the best idea possible, that's what listening is. And employees can feel whether you're doing that or not."
A digital HQ: improving communication and culture
Meetings overkill is a bad habit most companies still suffer from, but many have made efforts to improve, whether by banning meetings outright or introducing non-meeting days. In late 2021, Salesforce encouraged 23,000 employees to go without any meetings for a full week – dubbed "Aysnch Week."
Since Salesforce acquired the business messaging app Slack in December 2020, it has integrated a lot of its functionality to create a more sophisticated digital headquarters, which all employees and customers can access. During the Async Week trial staff began using a lot of these tools, like Slack Clips and Slack Huddles, to collaborate with colleagues instead.
"During the week, we saw a lot of employees trying new tools within the digital HQ to collaborate more effectively and 70% reported feeling less stressed and productivity levels were 72% higher," said Jenny Shiers, senior director of employee success at Salesforce U.K.
The company held another Async Week in March and plans to continue building Async Weeks into its plans for the year.
The digital HQ has also changed how teams communicate with their customers. Through it, customers have instant access to product experts and the ability to loop in their agency partners. They also use 'deal rooms' which speed up the process of closing deals and enable customers to see all information and workflows related to their projects. And they can maximize case swarming — a customer support service which ensures customers have quick access to the expertise they need to resolve each issue quickly.
"Today, our digital HQ is just as important as our physical HQ," added Bahrololoumi.
In-person meetings still vital
Salesforce's 'Success Anywhere' model has marked a fundamental shift in how the company's teams have traditionally communicated and has also affected how much employees travel, both to the office and client sites, according to Shiers. But the company still encourages teams to have regular off-sites.
Since the pandemic began, it has on boarded tens of thousands of employees remotely, many of whom haven't yet met their manager or their teams in person. To cater to their needs, and also those of colleagues who hadn't seen each other much over the past two years, Salesforce launched Trailblazer Ranch — a gathering place located in 75 acres of the Redwoods of Scotts Valley in California — which is a partnership with nonprofit 1140 Multidiversity.
"It [Trailblazer Branch] is a sustainable gathering place where all stakeholders can come together to connect, learn, innovate, get inspired, have fun and give back. For us, this is the next evolution of our culture," said Shiers. "Ultimately, it's about letting your employees guide you. We are always listening and learning and view engaged employees as a business imperative."