Culture
// August 2, 2022 ■ 8 min read
How Chipotle, Dollar General, McDonald's, Starbucks are upping educational empowerment for frontline workers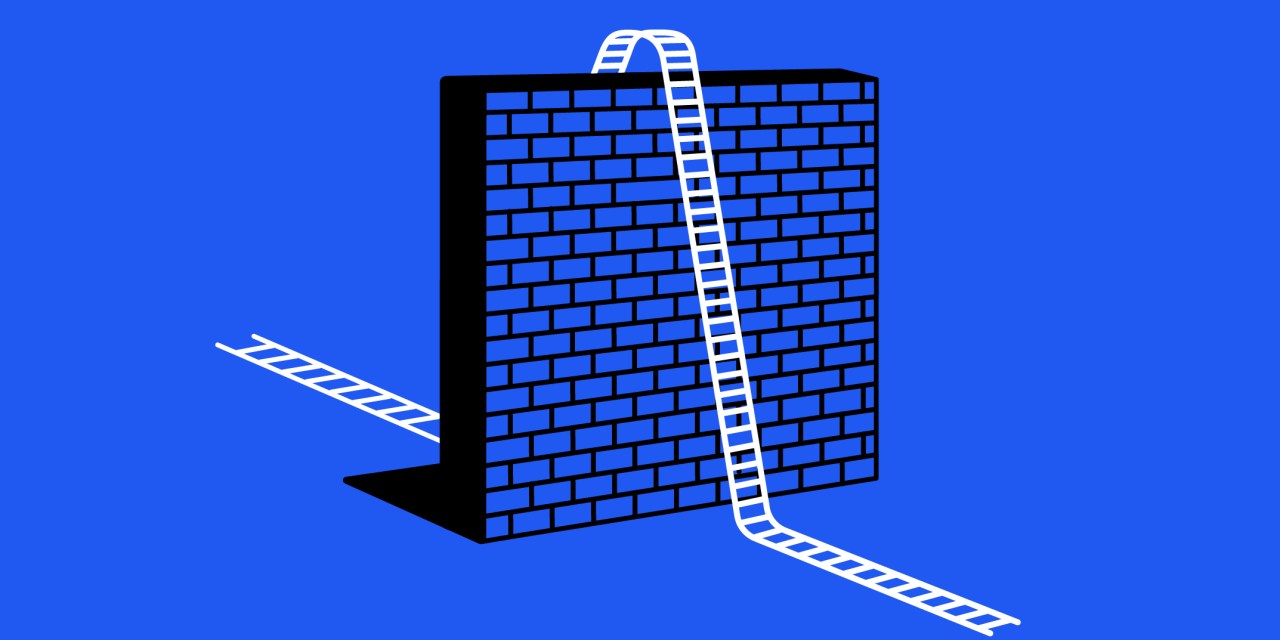 Ivy Liu
Employers are upping what educational opportunities they provide for employees, particularly frontline workers.
It's a move that has gained steam since the earliest days of the coronavirus pandemic, as employers have sought to improve staff churn and position themselves as attractive places to work in what continues to be a tight labor market.
In the corporate world, companies like global accountancy firm EY, are investing in new educational programs, but so are large employers of frontline workers. Starbucks, Chipotle, Walmart, Dollar General and McDonald's have all evolved their educational programs to show their investment in their employees.
Their investments haven't been in vain. A recent McKinsey & Company report found that the top reason for quitting jobs between April 2021 and April 2022 was a lack of career development and advancement, surpassing inadequate pay.
"Employees want more from the companies they work for," said Natalie McCullough, chief commercial officer at Guild, a company which helps brands create personalized tuition assistance programs. "They want pay for today, work with purpose, and pathways for tomorrow. It's the three P's that every employer needs to be thinking about."
Employer-sponsored childcare provider Bright Horizons also offers tuition assistance programs like tuition reimbursement and loan repayment. Bright Horizon's Education Index report revealed that 73% of employees feel new skills would give them more job opportunities and 80% of workers said they would be more loyal to an employer that invested in their continued education.
"It's a really exciting time for employers to invest in skilling and education for their employees," said McCullough. "There's been a rapid acceleration in the last two years along that dimension. Employers are leaning into this notion of creating a culture of opportunity inside of their companies."
Guild, which counts Walmart, Chipotle, Hilton, PepsiCo, Tyson Foods, among its clients, said that investment in white-collar worker education has existed for some time and that roughly 70% of large employers offer some kind of tuition reimbursement to employees. But in the past 18 months there has been a spike in employer partnerships with educators for both corporate and frontline workers, in response to the talent war. And despite signs of a recession, employers still want to stand out and offering educational opportunities is one way to do that.
"It's a really exciting time for employers to invest in skilling and education for their employees. Employers are leaning into this notion of creating a culture of opportunity inside of their companies."
More companies are now switching from tuition reimbursement to footing the cost upfront, which removes barriers for those who can't pay out of pocket at the start. Most reimbursement processes create a financial burden that is particularly difficult for employees of a lower socioeconomic status.
"It's not just a matter of policy of saying anyone can do it, but it's actually removing the barriers that prevent a frontline worker from taking advantage of that," said McCullough. "If you are a restaurant worker who is making minimum wage, you do not have the money to pay upfront for classes or skilling and hope that your employer reimburses you at the end of the process. It's just not feasible, it's an enormous barrier."
Guild works to remove that barrier. Companies like Tyson and Walmart, for example, have programs that allow payments to flow directly from the employer to the education provider so that the employee can be hands-off financially.
"We've made it accessible to an entire workforce who couldn't access it before," said McCullough.
Companies want to set themselves apart
Those that are investing in their employees' education are benefitting from increased staff loyalty, according to McCullough.
"Companies are really looking for the thing that will set them apart," she said. "They are doing two things when they offer an investment in skilling and education. They offer a hard benefit that employees care about, but they are also signaling the type of employer that they are and that they are an employer that invests in their employees."
Offering education to employees can also help a company fill other positions once that employee has received additional certifications or a degree, instead of hiring outside of the company.
Bright Horizons' education benefits program EdAssist, which works with more than 250 Fortune 500 companies like Boeing, Papa John's and McDonald's, focuses on providing educational opportunities for frontline workers to senior-level managers. However, since the arrival of Covid-19, there has been more of a focus on frontline workers. Jill Buban, vp and general manager of EdAssist, said that each company's plan varies, with some offering student loan repayment programs, while others are tuition focused education programs.
"Often we map career pathways so they can see from a high school option all the way to doctoral degrees in different high-need job areas," said Buban. "They can see this part works really well for frontline employees, but there can be an on-ramp for mid-level managers to get an M.S. in data analytics."
"It's become a strategic differentiator as a benefit, as opposed to what I would say was a nice-to-have a decade ago."
Buban found that the education benefit model has modernized, based on what they know employees need. No out-of-pocket fees is a big one, but so is offering wrap-around support to get employees through their degree or credential.
"It's become a strategic differentiator as a benefit, as opposed to what I would say was a nice-to-have a decade ago," said Buban. "Clients were using it as a DE&I objective and this type of talent attraction and retention tool. Now it's very much a way to differentiate them in the marketplace … it's become a much more of a strategic, thoughtful benefit."
What the programs look like in action and how they've evolved since the pandemic
Chipotle
Chipotle's education program – first announced in 2016 – has come on leaps and bounds in the last few years. In 2019, it introduced a debt-free program with six universities and in 2021 it expanded to 10 universities, including an HBCU, and a wider range of degree options.
After 120 days of employment, employees are eligible to pursue a degree from one of their partnered colleges to obtain degrees in agriculture, culinary, hospitality, business and technology. Chipotle is the first of Guild's employer partners to offer debt-free culinary education through Johnson & Wales University.
"This really helps to develop a clear pathway for development," Daniel Banks, director of global benefits at Chipotle told WorkLife. "We know for many of our employees they are in the age that makes sense to continue their journey for lifelong learning. This is a tangible benefit we can provide to them that provides a compelling reason to stay and ultimately grow with Chipotle."
At the same time, Chipotle wants to encourage its employees to follow their passions. Banks said he knows one individual who joined Chipotle because she wanted to become a doctor.
"This is a tangible benefit we can provide to them that provides a compelling reason to stay and ultimately grow with Chipotle."
"We helped her get her medical degree by going through our education program," said Banks. "She was able to pursue that and ultimately left and is on her way to becoming a doctor, which is fantastic."
But the company has also seen its staff retention rates spike as a direct result. Retention is 3.5 times higher for staff who are enrolled in the education program, and those using the benefit are 7.5 times more likely to move into a management role within the organization.
McDonald's
Archways to Opportunity was first launched in 2015 and since then, McDonald's has increased access to education for nearly 75,000 employees and awarded more than $165 million in college and high school tuition expenses. Employees that work for 90 days and 15 hours a week have access to $2,500 annually for any accredited institution. Some McDonald's restaurants, like in the Atlanta Metro area, have also launched a new student loan forgiveness program.
"We know a job at a McDonald's restaurant is a first job for so many people, and we're committed to making sure they're engaged and learning the skills they need to be successful later in their careers and in life," Lisa Schumacher, director of Education Strategies, told WorkLife.
Dollar General
This April, the over 160,000-employee company announced a new partnership with Workforce Edge to offer debt-free degree and education options to employees and their immediate family members. The partnership provides full-funded degree options through Stayer and Capella Universities, as well as access to online courses through Sophia Learning for family members.
Full-time employees can receive up to $4,000 per calendar year to obtain reimbursement for approved programs at select universities in their associate's or bachelor's degree coursework, books, fees, certifications and programs.
"Dollar General is committed to offering employees numerous opportunities to continue their education and grow their careers," said Kathy Reardon, Dollar General's executive vp and chief people officer told WorkLife. "We are proud to offer programs that support employees' individual growth."
Starbucks
Starbucks pioneered the movement for education empowerment back in 2014 when the company introduced the Starbucks College Achievement Plan, which provides all U.S. employees an opportunity to earn their first-time bachelor's degree with 100% tuition coverage. Since its inception it has evolved and this past May, Starbucks celebrated the graduation of nearly 900 employees from Arizona State University, the school the coffee house group has partnered with.
"At Starbucks, we believe it is our responsibility to help our partners achieve their biggest dreams and our continued evolution of the college achievement program is a testament to that belief," said a Starbucks spokesperson in an email to WorkLife. "It is inspiring to see how this program has grown over the last seven years to make such an incredible impact."
Since 2021, Starbucks enhanced its reimbursement benefit to cover all costs upfront instead of reimbursing costs later. Today, over 20,000 Starbucks partners are participating in the program and over 80% of stores have at least one employee who participates. Nearly 20% of people who apply to Starbucks say its education program is a reason why.