Culture
// August 14, 2023 ■ 7 min read
What's the best hybrid work structure?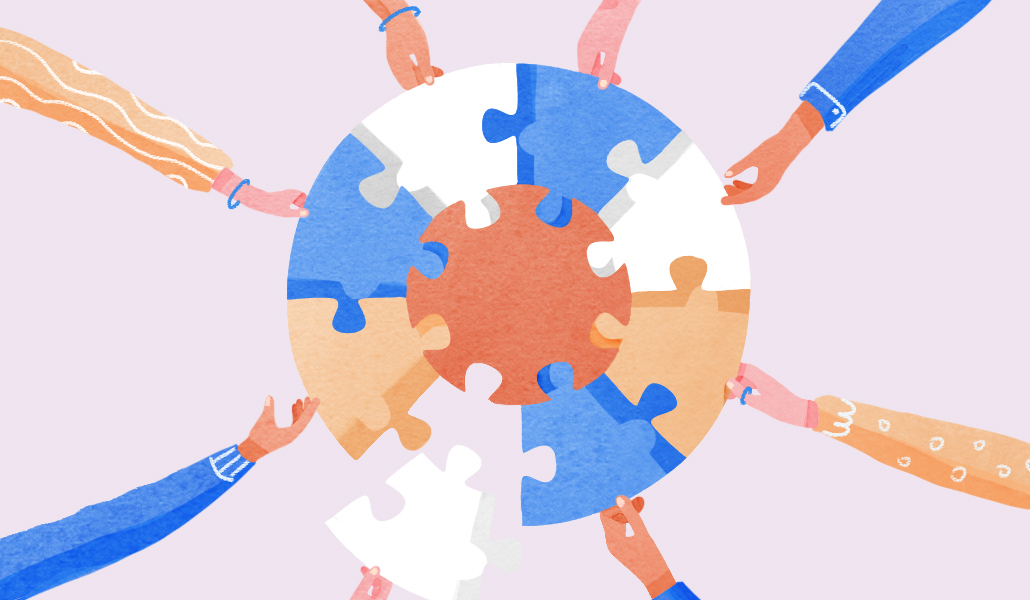 Two days in the office? Three? And which days? Figuring out the best-structured hybrid setup that suits an organization's business model, culture and values is going to come down to trial and error.
And a sea of experiments have been underway.
The return-to-office phase is here. Of course, this isn't necessarily RTO as it was before Covid-19, but more a hybrid RTO. Leaders are saying employees need to be willing to be in the office for a certain number of days a week. And companies are trying all kinds of different models to test what works best. The goal: establish what can maximize productivity, boosts collaboration and culture, while ideally allowing employees some flexible working leeway.
So far, no one has completely nailed it. A common complaint from employees is still that when they do go into the office, no one is there, or the right people they need to work with aren't. That was a problem a year ago but is still the case for many businesses today. And it can quickly build resentment. The occasional free lunch and access to better tech may not be enough of a trade-off to make the commute worth it anymore. That's leading more employers to push a structured hybrid approach. In other words, they are dictating that everyone be in on the same day – to avoid any potential disappointment and create better workplace synergy.
Six in 10 employees want more structure around hybrid work from leadership, according to Gallup. Structured working models eliminate the guesswork that comes with an open-ended hybrid policy.
And there are lots of variations of structured hybrid. We spoke with multiple companies to learn more about how they decided on their hybrid schedule, what it looks like, and what the payoff has been so far.
Two days, at your choice, mandated in the office
Simon Ursell is the managing director at Tyler Grange, an environmental planning consultancy, where employees are mandated to be in the office two days out of their four-day work week. It's been in effect for just over a year and so far so good.
For example, they still let employees choose what days work best for them to come in. While most employers choose Tuesday, Wednesday and Thursday for in-office days, their UK employees largely come to the Bristol office on Mondays and Thursdays. They also don't need to be in the office for all eight hours during the days they come in because most of their employees are also doing field work.
"They tend to start their week off in the office because people want to know how it will be structured and to meet with their managers," said Ursell. "Thursday people are coming in to write reports and finish out their week."
The days they choose to come in also align with when the company offers social events, like lunches or happy hours. More than anything, though, Ursell says that junior employees are excited to be in the office to learn from their seniors.
"It puts a lot more pressure on senior members to facilitate that and they can struggle with it," said Ursell. "There isn't much benefit for themselves to be in the office, but they want to help junior colleagues learn."
"It puts a lot more pressure on senior members to facilitate that and they can struggle with it. There isn't much benefit for themselves to be in the office, but they want to help junior colleagues learn."
What's been key to success for them is communicating what days they will be in the office. "There's nothing worse than going in and no one is there," said Ursell. "We avoid that at all costs."
Between both hybrid and a four-day work week, the firm claims it is 23% more productive.
Tuesday to Thursday mandated in the office
Arguably the most common hybrid structure – the three middle days of the week in the office – allows employees to come together but lets them start and end their week from the comfort of their own homes.
Priyanka Sabnani, director of people and organizational performance at financial services company Public, says that's what the company landed on, but it took some time before they realized it was the most successful model. Public's New York City office opened in summer 2021 without a policy. Leadership considered two days, at the employees' discretion, and most people came in on Tuesdays because that's the day of the bimonthly company-wide meeting. From there, in the fall of 2022, this turned into a mandate for Tuesday through Thursday, which Sabnani said was "overall positively received," since people were coming in before the mandate anyways.
"It took people a bit to get back into the rhythm, but then people were bonding with their teams," said Sabnani.
Today, people are in the swing of things with the mandate, and are especially happy to know that everyone else will be in the office the same days that they are. However, there is an understanding that there are exceptions when someone has to miss a day in the office here or there. "We trust them," said Sabnani. They also don't mandate all eight hours with butts in seats, but it's the feeling that they generally expect to see you around on those days.
The company hasn't tracked anything numerically, but anecdotally, leadership have heard that more friendships have been formed, people are happy to be working with one another, and everyone trusts each other to get things done.
One week in-office a month
Assurance IQ, a company that helps people choose insurance, has its headquarters in Seattle. Its executive team has worked through many possibilities of what its hybrid structure could look like but ultimately settled on implementing a monthly meet-up for employees in Seattle, named SeattleWeek.
"When we first reopened our office in Seattle, we realized that while people were coming in or traveling to visit, they weren't always having a meaningful experience because they weren't coming in on the same days as their teammates or people they collaborate with on other teams," said Gulliver Swenson, chief people officer at Assurance IQ.
Some people were commuting into the office and just sitting on calls for a majority of the day – a common story heard across industries. That's when they got creative about designating one week each month for all locally-based employees to come into the office. Cross-functional remote workers are also encouraged to travel to Seattle during these weeks. While they will be in the office all five days, important events or meetings are avoided on Mondays and Fridays for people who are traveling and might not be there yet.
"We have never had to mandate that our employees return to the office. Instead, we've created an environment where people want to come because there are tangible benefits when they are in the office."
During these weeks, it's a mix of social events, lunch-and-learns, and planning and brainstorming sessions that maximize their in-person time. The first SeattleWeek had 88 employees come in. Now, more than 180 employees attend.
Outside of this week, some departments have chosen in-office days. It's not mandated to come in on those days, but it helps them better plan when they might find other people in the office.
"We have never had to mandate that our employees return to the office," said Swenson. "Instead, we've created an environment where people want to come because there are tangible benefits when they are in the office."
Department-driven decisions
Instead of letting top executives come up with one sweeping decision, department managers, who are closer to their employees and their needs, are coming up with their own schedules.
That's exactly what it looks like at ROCK, a U.K.-based technology consulting company. CEO Rob Dance said that some departments come in once a month, while others are two days in the office a week.
"Different teams do different things," said Dance. "The creative teams find it better to be around each other, but the technical teams, who are on the phone and speaking to clients all day, prefer to work from home. We leave it to them to decide which option is best for them."
There have been some patterns that have come out of that. For example, Mondays and Tuesdays the office is usually bustling, but Wednesday and Thursday are known as the days that you don't come in. Fridays are tied to social events, which is what attracts folks to also come in on that day.
"Certain tasks are definitely better at home and people realize that," said Dance. "I see the benefit of both sides and everyone is different."