DE&I
// August 15, 2022 ■ 7 min read
More companies are publishing salary bands – is this the future, or risky?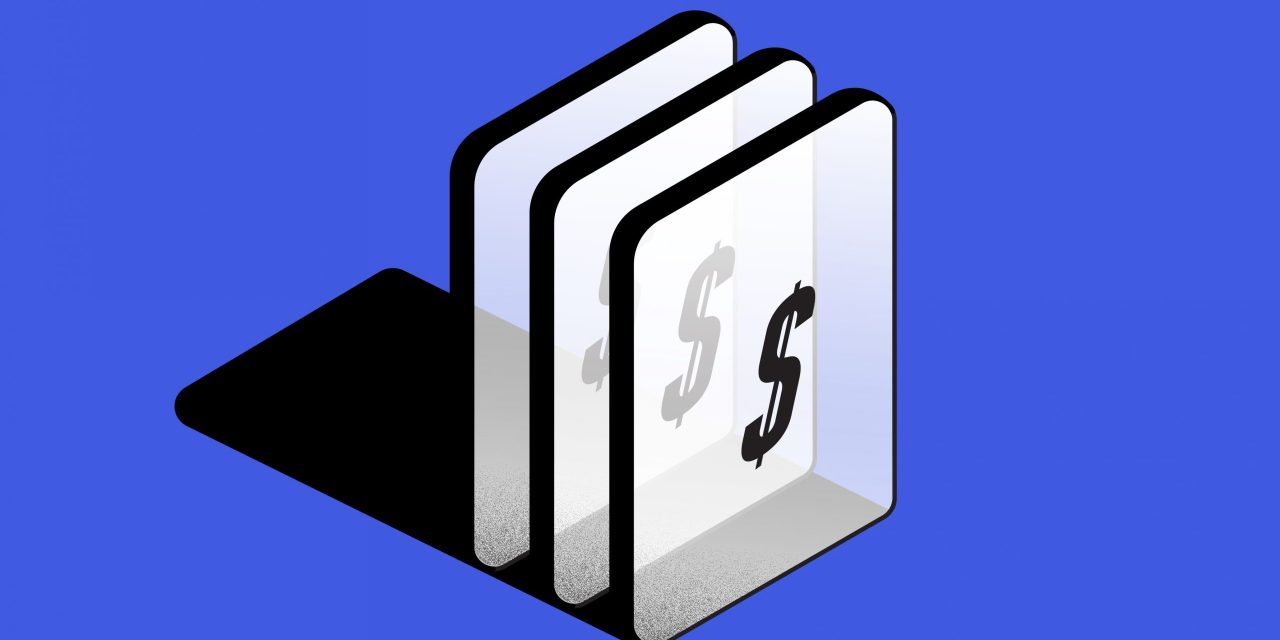 At the end of July, Hook, a creative production house based in Ann Arbor, Mich., and San Francisco, took the bold but progressive step of publishing its pay bands on its website. It is a milestone moment in a five-year journey for the company striving to achieve greater parity and transparency. 
The hope is competitors and organizations in other industries that are typically slow to keep pace with change will follow its lead. "While we recognize that this may not feel like a breakthrough concept for some industries, we believe that when it comes to an agency our size – 108 people – in the creative, marketing and advertising sector, we're ahead of the curve," said Alison Davis, Hook's chief operating officer.
"Providing clear, transparent role expectations and salary bands is not only the best way to arm our entire organization with an equitable approach to growth, but a means to empower our people as well," she added.
The publishing of pay bands has been the ambition for Hook since 2017, but the organization has spent the last handful of years testing, monitoring and optimizing the approach. The salary bands correspond with ten levels, from junior ($50,000 to $72,000) up to chief ($233,000 to $455,000), with each level range dependent on four market tiers.
Davis underlined the advantages. "We believe these pay bands serve as a management tool to provide structure to both help guide managers about growth and compensation and ensure they're compensating their direct reports equitably," she added.
Commitment to fairness
A growing number of states are adopting salary transparency laws. But is publishing salary bands truly a good idea, considering rival companies could, in theory, steal top talent by offering more money? Georgina Calvert-Lee, an employment law and equality expert at London-headquartered Bellevue Law, argued that it's not for everyone, but a good idea for larger organizations.
"Most companies would benefit from publishing salary bands where they are large enough to have more than one employee working within each band," she said. "It shows their commitment to fairness to the current workforce and externally, and also reminds them to be fair when agreeing on remuneration terms with individual employees."
In turn, this approach helps companies avoid unequal pay claims and may ease negotiations by allowing them to explain why they cannot accept demands for remuneration outside these bands from incoming employees, Calvert-Lee added.
"Had the employer published its pay bands, then it would have taken the sting out of my client's discovery of the vastly disparate pay she was receiving compared to colleagues when she saw it in a pile of papers."
"Although this may seem to tie their hands in recruiting a high-flyer, they can usually overcome this with a sign-on bonus or generous performance-related bonus, which you would expect to favor an employee if they are truly high-flying," she reasoned.
One case taken on by Calvert-Lee illustrated the problem with wage opacity. "Had the employer published its pay bands, then it would have taken the sting out of my client's discovery of the vastly disparate pay she was receiving compared to colleagues when she saw it in a pile of papers," she said. "While there were explanations for the pay differences which could have been explained in a neutral pay band statement, it took a lawsuit and substantial settlement for the company to realize this."
Zoë Morris, president of Frank Recruitment Group, specialist IT recruitment, agreed that there are advantages. "Salary transparency can be a plus as it can potentially be a marker of a company's values, as publishing salary bands can indicate equitable policies within an organization," she said.
Weighing up the pros and cons
Publishing pay bands should not be impulsive, though. Instead, it requires a considered strategy. "First and foremost, a company needs to make sure its salaries are competitive and that they're taking steps to address any identity pay gaps," said Morris. "It will also be vital to implement policies and strategies that target employee retention and be clear about inclusion and accessibility in job listings."
However, she suggested that once salaries are made transparent, it can be much more challenging to rely on ideas like prestige to attract and keep employees. "Salary transparency isn't always an indicator of whether a company is structured equitably," warned Morris. "One of the most substantial pitfalls would be assuming a particular company values equity, diversity, and inclusion solely on whether they publish their pay bands or not. In this scenario, a company risks facing scrutiny and seeing candidates go elsewhere."
In addition, because attitudes to conversations around money are so wide-ranging – and typically deemed vulgar in the U.K., in particular – it's hard to be sure that publishing salary bands wouldn't make some employees uncomfortable, pointed out Morris.
There are other considerations, especially regarding younger generations who are not as motivated by money. "Members of Gen Z prioritize meaningful mental health support at work over salary concerns," Morris said. "So, while paying people well for their time and energy will always be essential, a position's salary might not be the determining factor for every applicant. Not sharing salary bands allows for more flexibility in these conversations at the individual level."
Three questions with Danielle Crane, chief people officer at performance management platform OneStream
OneStream opened a new corporate HQ last week, at a time when the majority of employees work remotely. What was the thinking behind that since most employees only come in a couple days per week, if at all?

After being in the building this week for three days with others, the benefits we get from an hour of people being in a physical space together, outweighs all of that. I know that sounds very idealistic, but I think people are creating connections and they are craving space to innovate.
How do you design a headquarters during a pandemic when most people don't come into the office regularly?
We hired an external design firm to do focus groups and interviews with our employees and the thing that really came through from our team members is they wanted an active space. There's quite a bit of indoor-outdoor space that's fluid. For example, if you want to do a walking meeting instead of sitting in a conference room there's a mile-long walking trail. Several times over the last couple of weeks I've said, we've been sitting for three hours, let's just get outside and let's go for a stroll. Those walking meetings disband things like hierarchy.
How has the traffic in the office been so far? Have you had to incentive employees to come in?
One of the things I'm hearing from my colleagues outside of OneStream is this idea that they have to go into the office but then there's like three other people there, and they spend their days in virtual meetings. That's not desirable. So we try to be really transparent around when large team gatherings are happening and send the leaders of other teams that are local saying 'I'm going to have a bunch of people in the building, if you guys want to come and hang out and we'll grab lunch for everyone.' — Tara Weiss
By the numbers
40,500 people searched "tech layoffs" online in July, compared to 480 last year.
[Source of data: Conductor data.]

37,632 cases of unfair dismissal were logged in 2020 in the U.S., by employees who claimed they had been fired because they filed a compliant of discrimination, participated in a discrimination proceeding or opposed discrimination at work.
[Source of data: Lensa research.]
Quote of the week
"While an employee may feel quietly quitting helps them to achieve a better balance in the short term by not going the extra mile at work, the likelihood is they will be impacted by lower performance related incentives and reduced opportunities for alternative roles and progression."
What else we've covered
What we're reading