Business leaders' latest headache: supporting staff through cost-of-living crisis, while staying profitable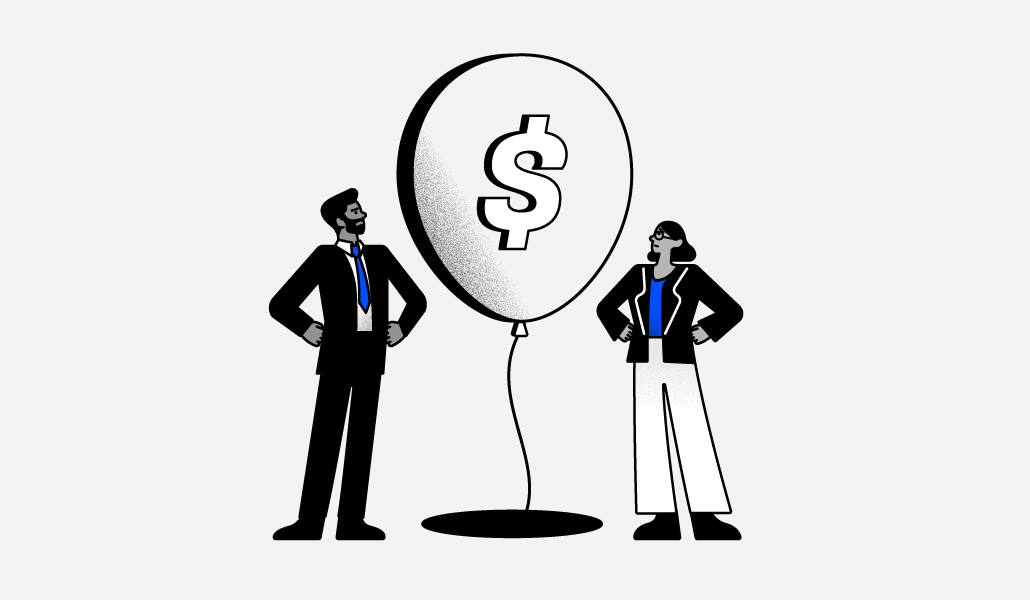 The unholy trinity of rising energy, fuel and food prices is forcing U.K. residents to sacrifice luxuries — and even necessities — in a cost-of-living crisis that is already far worse than many predicted earlier in the year. Things are similarly bleak in the U.S., where inflation hit 8.6% in May, and the Federal Reserve has responded by raising interest rates by three-quarters of a percentage point — the sharpest hike in 28 years.
Granted, the war in Ukraine has exacerbated the situation. But with inflation now at 9.1% in the U.K. and the Bank of England, which raised interest rates to 1.25% in mid-June, predicting that will increase to 11% in the fall, plus almost daily record-high petrol and diesel costs, things are unlikely to improve any time soon.
In response to all of this, employers on both sides of the Atlantic are pushing through new policies to better support their employees.
In June, Rolls Royce generated favorable headlines when it announced more than 14,000 workers — or 70% of its U.K. workforce — were to be handed a one-off payment of £2,000 ($2,450). Another example is international technology recruitment firm MRL Consulting group, which boosted every staff member's salary by 10% in April — a benefit that will be reviewed 12 months after it was established.
The help can't come soon enough.
HR software provider CIPHR recently polled over 1,000 U.K. adults and found that two-thirds have reduced household spending, with 31% working extra hours to ease financial woes. And that's taking a toll on their physical and mental health, with many working through illness to make ends meet, according to the research.
"Financial struggles can be a huge stressor and can, in turn, have an impact on an individuals' mental health and ability to perform in their roles," said Claire Williams, chief people officer at CIPHR.
Financial duty of care
Elsewhere, consumer goods and food-delivery company Gopuff, headquartered in Philadelphia and operating in 650 U.S. cities plus the U.K., recently announced a partnership with Collective Benefits, an insurance and benefits provider for flexible workers that offers a series of perks for delivery partners. Now Gopuff workers can access discounted fuel at all major brands and supermarkets and use a fuel finder tool to locate the cheapest gas.
Additionally, delivery and store teams can cash in on high-street deals at shops like Apple and Nike. "The reaction has been overwhelmingly positive," said Bryan Batista, international svp at Gopuff. "Since rollout began, delivery partners and store team members have already taken advantage of over 5,000 discounts." With more than 200 fuel cards delivered — each one worth the equivalent of £200 ($245) — the company has estimated it has helped employees save £40,000 ($49,044) on fuel costs, he added.
Others believe traditional payment timescales should be modernized, with employees paid their salaries in increments throughout the month, rather than in a block at the end — as is standard practice at many businesses. David Brown, founder and CEO of Hi, a fintech helping small businesses improve their cash flow, said this will prevent people from over-relying on credit cards, payday loans and buy-now-pay-later financing schemes, as many are currently doing.
"Financial struggles can be a huge stressor and can, in turn, have an impact on an individuals' mental health and ability to perform in their roles."
"Wages are an asset that belongs to the employee and, against the backdrop of the cost-of-living crisis, isn't it time we drop the concept of the monthly paycheck?" he said. "People should be able to freely access their money and be paid when they want it. This will improve financial well-being with access to pay on a daily, weekly or monthly basis at the employee's discretion."
Juggling support with profitability
However, many U.K. business leaders fear for the future of their organizations too, so supporting staff while remaining profitable is a considerable challenge. Indeed, a new survey by Nucleus Commercial Finance indicates almost a quarter (23%) worry their business won't survive the financial year if prices continue to soar. And 68% are concerned customers will not be able to afford their products or services thanks to the cost-of-living squeeze.
But if they want to prevent staff churn, business leaders have little choice, according to Lee Biggins, founder and CEO of job board CV-Library. "While businesses need to balance their own increased costs with the salary needs and expectations of their staff, it's vital that they take action and at least open lines of communication with their employees," he said.
Worrying CV-Library research, gleaned from over 4,000 U.K. workers, revealed that 74% feel that their employer is being "unsympathetic" to the mounting pressure and impact of rising costs upon them. Further, a whopping 89% are in the dark about their pay, or they have been informed there will be no increase in 2022. "With unfilled vacancies still high, it will be tempting for professionals to look elsewhere if they don't have any clarity and continue to feel unsupported," added Biggins.
Economic impact of return to office
While some have argued that the rising cost of living will prevent people from returning to the office in order to avoid commuting costs, others say the exact opposite. Real-estate billionaire Stephen Ross believes any pending recession will give employers back the power to command that workforces head into the office. And that could, in time, slow the work-from-home trend.
However, a range of senior execs WorkLife spoke to for this article said they believe strongly that forcing people (many of whom don't want) to return to the office because of a potential recession is not the right call. "At a time when every penny counts, companies aggressively pushing their staff to return to offices risk putting their employees in financial difficulty. Travel costs, lunch and other work expenses all pile up. And they're all unnecessary costs," said Ivan Harding, CEO of global workplace experience firm Applaud.
Likewise, now isn't the time to start neglecting employees' mental health. Liz Sebag‑Montefiore, director and co‑founder of 10Eighty, an employee engagement company in London, believes this remains vital for hiring and talent retention. "If you don't support your employees, you should not be surprised if they don't support you," she added.