Hearst joins employers expanding benefits to include divorce support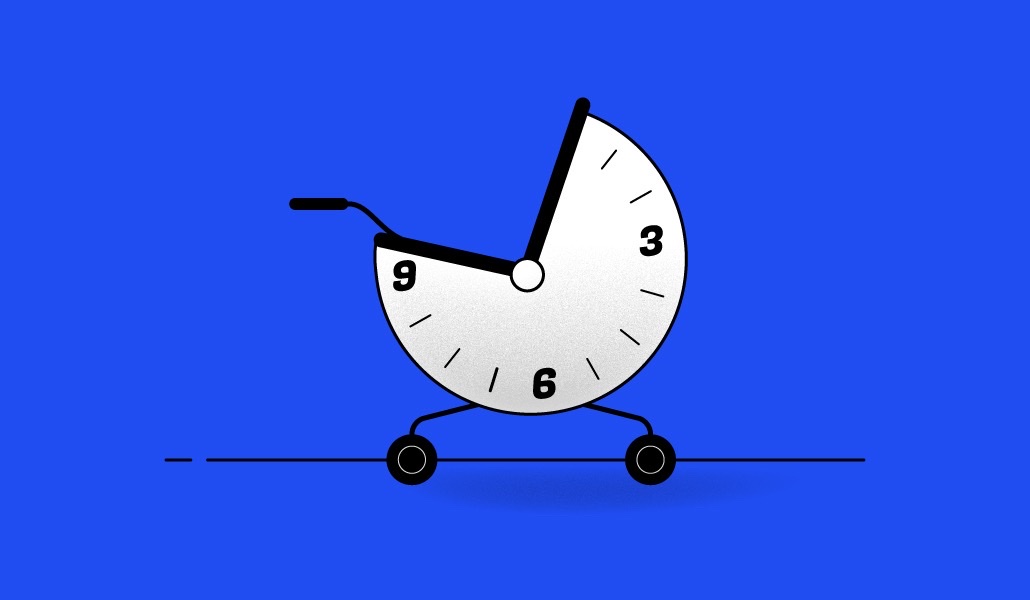 Divorce is one of the most stressful life experiences a person can have. Not only that, but it's expensive. And as it happens, that's not just for the couple involved, but also for their employers.
Research has shown that the effects a divorce can have on an employee's productivity, absenteeism and overall decline in mental health and well-being can cost employers big bucks. In fact, the cost can add up to $300 billion per year, according to a Marriage CoMission report published in partnership with family services company Life Innovations.
The report also highlighted that a divorce can even affect coworkers' productivity. And, at any given time, as much as 70% of a company's workforce can be either going through a divorce or impacted by a close colleague experiencing one, according to a new survey from Hearst-owned magazine publisher Good Housekeeping and automated child-support platform Support Pay.
The same report, published last week, revealed that 81% of employees going through a divorce had a productivity drop that lasted for more than one year, 73% were absent from work for a larger amount of time and 67% suffered a decline in their overall health and well-being.
And at a time when companies are pulling out the stops to offer more attractive benefits for employees including better parental leave, bonuses, flexible working schedules and travel benefits, supporting people going through divorce is a benefit that has slipped under the radar.
However, a handful of companies are finding ways to change that. For example, this summer, media giant Hearst rolled out a divorcee benefits program to all 12,000 of its employees through a partnership with SupportPay, a platform designed to help parents manage the complicated finances they may have following a divorce. This could be anything from paying child support, child care, medical expenses, divorce attorneys, education, extracurricular activities and any other joint cost someone would have to split, according to Sheri Atwood, CEO and founder of SupportPay — herself a child of divorced parents, and also a divorcee.
"Anything that you can think of that parents have to split, plus trying to coordinate all of the schedules of where the kid will be when and who's picking them up," she said. "I was an executive in Silicon Valley and was constantly being interrupted or distracted at work in order to deal with these issues."
It was during that period of juggling work while dealing with a divorce that inspired Atwood to create the SupportPay app in 2018. She began by targeting consumers and more recently has moved into the employee benefits sector.
"We really felt like, if they're [employers] willing to step up and offer some of these really unique benefits like fertility treatments and freezing eggs and childcare assistance, why aren't they offering a tool that could significantly help their employees, but most importantly, help the company by eliminating these distractions?" said Atwood.
"There is almost nothing offered to employees who either have gone through a divorce or separation."
The theory behind the company is that by using SupportPay, people can save time that would have been spent managing complex and stressful financial obligations (and schedules if there are children involved) by having an app that automates it all for them. In turn, this will improve absenteeism rates for employers and improve employees' mental health.
Within three weeks of Hearst's summer rollout of its new divorce benefit, 500 people had signed up, according to Emily Brockett, senior manager of health and welfare strategy at Hearst.
It's not the only benefit Hearst has offered its employees experiencing divorce — the company has long offered paid time off and leave packages that employees can use while going through a divorce. These offerings have been an important part of its overall family-friendly benefits packages, which are centered on three core pillars: physical, financial and emotional well-being. All of these benefits have been a key part of Hearst's talent attraction and retention strategy, according to Brockett.
"With a diverse population comes diverse struggles, so we really look to select benefits that impact as many of our employees as possible and really take any burden off them that they may be experiencing," said Brockett. "A lot of people had said they wished that this [SupportPay benefit] was around, maybe when they were going through a situation they could have leveraged it for."
"This is a great way to really streamline and provide a direct message to an employee to help support them while they're transitioning into what's probably a new and confusing situation."
Aside from Hearst, SupportPay works with two other employers to offer divorce-related benefits and has more than a dozen others lined up for future partnerships. Although SupportPay didn't reveal the names of the potential partners, it is specifically targeting industries with high divorce rates like flight attendants and professional athletes.
SupportPay's price for an employer is per employee per month, and the benefit extends to the employee's whole family, so an employee's ex-partner doesn't need to purchase anything separately. SupportPay's single parent-use subscription costs $8.33 a month, and its family premium version is $12.49 a month.
SupportPay can also be used for pet care after a couple has split and must navigate things like veterinary payments.
"It's important to indicate that you understand that an employee has a life, and in that life, trauma happens, and one of those traumas might be a divorce," said John Curtis, founder of Integrated Organizational Development, which specializes in providing strategic planning and fundraising services for nonprofits. Curtis also delved deeply into the subject of divorce and its impact on a person's career for his PhD dissertation.
Curtis said he maintains that, in terms of the stress levels associated, divorce is up there with a death in the family. "There's no harm done by saying that is part of our corporate culture here. You've got a dying parent, you've got a dying marriage — they all fit in the same category," he added.