Talent
// June 29, 2022 ■ 4 min read
How daily current event stressors like the overturning of Roe is sapping employee motivation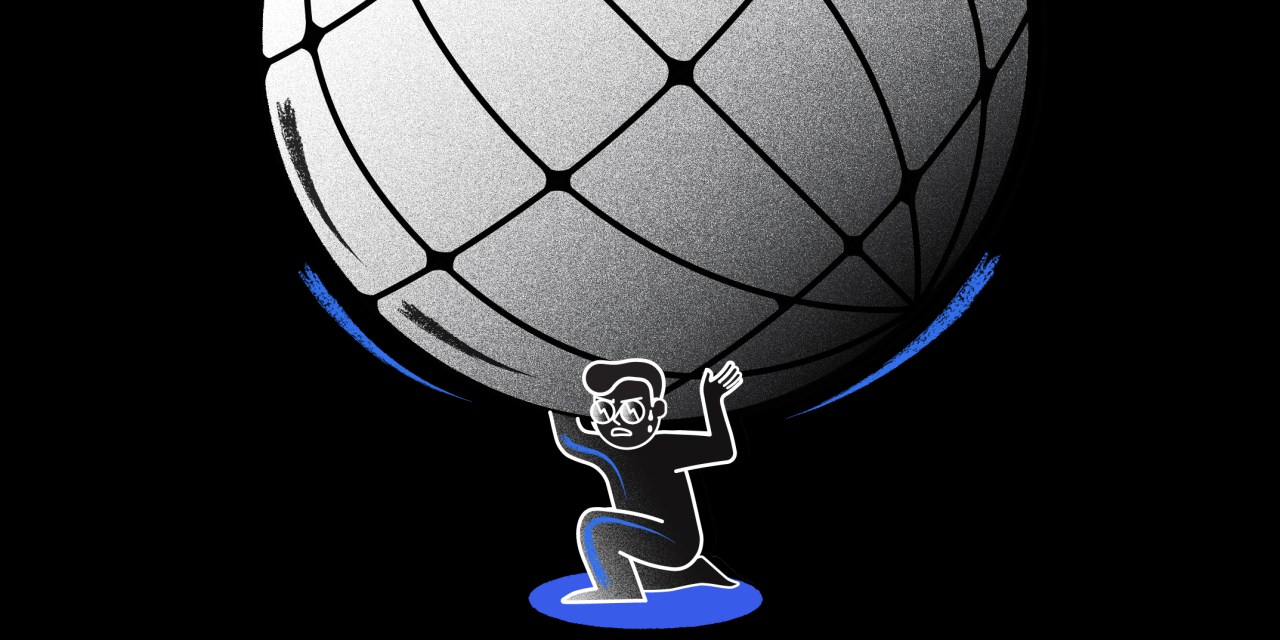 Ivy Liu
Last Friday, as Kevin Yip, cofounder and COO of the experiential employee rewards platform Blueboard, prepared for a previously scheduled companywide meeting, he knew what would be weighing on the minds of many of his people: the U.S. Supreme Court's reversal that morning of Roe v. Wade, which for half a century had secured women's right to an abortion across America.
That's why he planned to make a discussion of the controversial decision the very first order of business, so that staffers could talk about the bombshell news and make their own personal feelings known. "It's going to be on the minds of nearly all our employees, right? And it's going to have a really big impact on them," he said.
According to Yip, Blueboard, whose clients include Salesforce, Glassdoor and Shake Shack, supports the "psychological safety" of employees to have such conversations, recognizing that the daily stress of world events — be it restrictions on women's healthcare or the pandemic, school shootings, soaring gas prices, the war in Ukraine or any number of other calamities — can affect employees' mental wellness and their ability to do their work. (Ukraine hits especially close to home for the Blueboard team, as it has 30 engineers working from there.)
Blueboard's policy stands in dramatic contrast to that of a company like the beleaguered cryptocurrency exchange Coinbase, which famously bars its employees from having discussions on the clock about politics and social causes.
"While it's impossible for us to control things like war, pandemics or geopolitical unrest, we have infinite power over other things in our lives that can reduce and manage the many stressors we all face."
Yet, giving employees a voice would seem to be good for business. A recent study by Blueboard, in association with The Harris Poll, revealed that more than 2 in 5 employed Americans (44%) said their motivation to do their jobs was heavily impacted by global events. Nearly 7 in 10 of those polled (68%) shared that thinking about current events has a negative impact on their mental health, with 11% saying it had a major impact. Meanwhile, more than half (52%) said their employer was not doing enough to support the mental health of its people in the face of all the bad news.
Beyond encouraging open conversations around timely topics, Blueboard has instituted a range of other policies aimed at helping employees be well. For example, in May, which was Mental Health Awareness Month, it gave each of its employees a mental health day. It also works with the company Spring Health to give its people free access to eight virtual therapy sessions each year.
When it comes to mental health and the workplace, another survey, by the mental health platform Unmind, found that about 3 in 4 workers in the U.S. said their mental health affects their career — and about one-third don't expect their employers to help. But 9 in 10 workers said they wanted to do a better job of taking the reins of their mental wellbeing. Smart devices and wearables like Fitbit and the Apple Watch were the most popular tools for doing so, ranking ahead of methods like books, videos and courses.
"There's great news in the data showing that employees are using tools available to them, and they are interested in doing more to support mental health for themselves and their colleagues," said Heather Bolton, a clinical psychologist and director of science at Unmind, which works with companies like Ogilvy, British Airways and Major League Baseball. "But to do that, they need psychologically safe environments, and leaders are the ones setting the cultural tone. Leaders have to be aware of their people's biggest challenges, be approachable and be examples of how to make a difference."
And what about the effect of current events on employee wellness?
Nick Taylor, Unmind's cofounder and CEO, noted that the most important thing people can do is focus on controlling the controllable, suggesting that people feeling overwhelmed by the events of the day should reduce their consumption of news, practice showing compassion for those around them, share ideas and concerns with their elected officials, donate to organizations that help others, and focus on addressing the challenges in their own lives.
"While it's impossible for us to control things like war, pandemics or geopolitical unrest," added Taylor, "we have infinite power over other things in our lives that can reduce and manage the many stressors we all face.