Spaces
// July 17, 2023 ■ 4 min read
Some employees board planes, trains as super commutes are reconsidered amid return to office mandates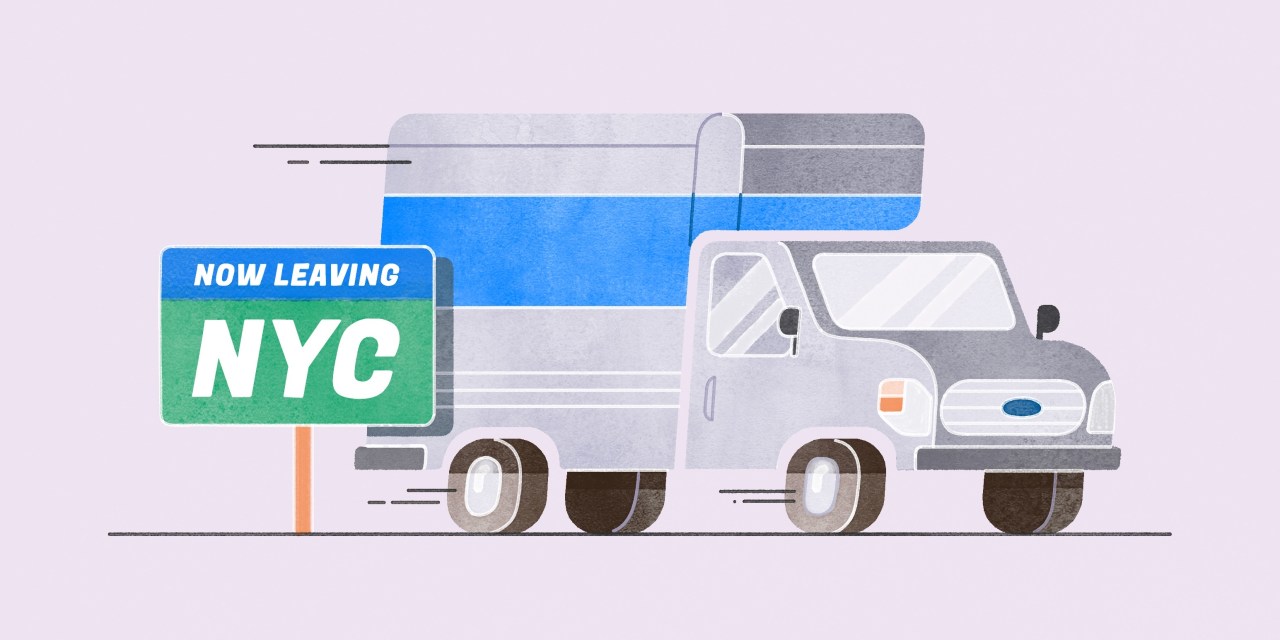 Commutes are back as office mandates are being established. For some people, often those who moved as a result of the pandemic or took new jobs, that means traveling across states by train or plane to get to work.
The phenomenon has been documented on TikTok, where super commuters (as they call themselves on the platform) are chronicling their journeys from their homes to workplaces on the days of the week they're required to be in the office.
Many workers have moved away from offices near their employers while the pandemic allowed them to work remotely — or taken new roles during the Great Resignation — all while employers have rolled out a variety of RTO plans for the past year.
TikTok's super commuters are primarily Gen Z or millennials and earlier in their careers. They're making the trek for mostly financial reasons — despite the hefty price tag that comes with these plane tickets. Some still live at home with parents to save on rent, while others don't want to move somewhere with a higher cost of living just to go to the office a couple days a week.
For about the past year, Jon Cervi, a 27-year old-living in Philadelphia, has shared videos of his super commute on the app. He takes the 7 a.m. train to New York City, then rides the subway to his job as an assistant category development manager at Chobani. He makes the trip twice a week, which takes about two hours, often joined by friends who also super commute and are briefly featured in the clips.
"Personally I love it. I love seeing my coworkers, talking to them, just having human interaction. And I find myself being really productive and it's a fun environment to be in," Cervi said in one video.
"And there's free yogurt," he said.
The rise of remote and hybrid arrangements during the pandemic and lasting demand from job seekers for those roles is making people less willing to move for their jobs.
The share of workers relocating for jobs fell to a record low in the first quarter of this year, according to a quarterly survey from Challenger, Gray and Christmas, which included answers from over 3,000 respondents across the U.S.
Ultimately 1.6% relocated for new positions earlier this year, compared with almost 4% during the same time last year, that report found. In the first quarter of 2018, nearly 8% of job seekers moved for a role.
Pre-pandemic, a super, mega or extreme commute was seen as a regular trip to work that's at least an hour and a half long each way, according to the U.S. Census Bureau.
Just a tiny share of the workforce does that, and that number dropped during the pandemic and rise of remote work.
About 3% of the workforce traveled 90 minutes or longer for work both ways in 2019, compared to 2% in 2021, the last year that data was available, according to U.S. Census Bureau data analyzed by Apartment List, a housing rental platform. The San Francisco Bay Area and New York City had the highest super commuting rates in the nation, at about 7.4% that year.
Today's super commuters are able to make their trips less frequently though, thanks to hybrid and remote arrangements. Extra long commutes are also no longer just for those at the executive level, who are expected to jet off to conferences and meetings.
Sophia Celentano, a 21-year old living in Charleston, South Carolina, is required to be in the office one day a week for her 10-week summer internship at an advertising agency based in New Jersey.
She shares her trips on TikTok, and on those days her mom drives her to the airport around 4:30 a.m. She takes a roughly two-hour flight, followed by a 45-minute Uber ride to the office. After work she does the same trip back to Charleston.
"I didn't tell my employer that I was doing this crazy commute because I didn't know if they would be okay with it."
TikTok user theycallmestephanie96 (who declined to give WorkLife her birth name) made the voyage from Washington, D.C. to New York City by train once a week for the first half of this year after her new employer called staff back to the office.
The 26-year-old started the role remotely while living in New York, though moved back to the D.C. area about three months in to help family, she said.
"I didn't tell my employer that I was doing this crazy commute because I didn't know if they would be OK with it," she said.
Recently however she changed her mind and brought her super commute up to a supervisor, who granted her permission to permanently work remotely, she said.
"It's doable, at least from D.C. to New York. It's not terrible," she said.