DE&I
// February 8, 2023 ■ 6 min read
How corporate job ads are evolving to prioritize physical wellness and inclusivity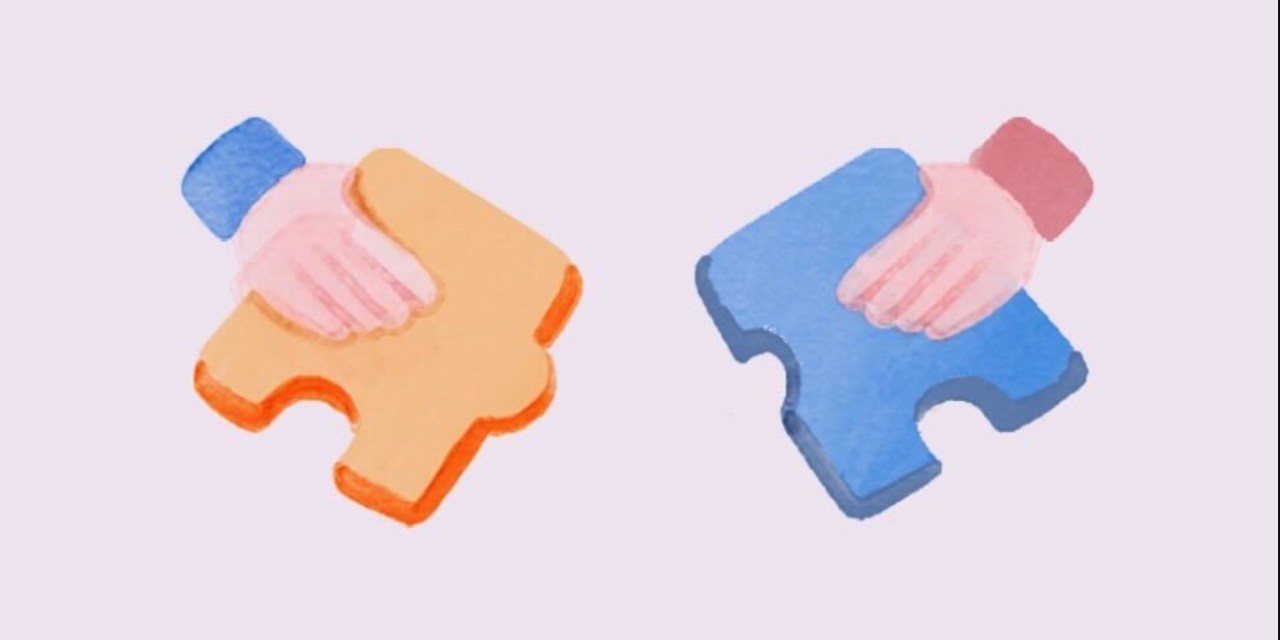 Ivy Liu
Job ads are fast becoming the best barometer for tracking evolving workplace trends. And the tumultuous events of the last few years have spurred some interesting adaptations in how employers advertise their vacancies.
Last January, a spike in job ads with the requirement "candidate must be fully vaccinated" now serves as a sharp reminder of what was top of mind for workplaces, and indeed society, at that time. The plethora of job ads which now have "remote-only," "hybrid working model, and "work from anywhere" policies are another way to see how the tide has turned. Today, job seekers may notice yet another addition: a section labeled "physical demands" for corporate job posts.
On Amtrak's recently posted job listing for a corporate social media manager, it included a breakdown of the work environment, including both physical and mental demands. For physical demands, it listed: "Frequently sits, stands, or walks; may lift, carry, push, or pull objects of various weights; may reach, kneel, crouch, bend, or twist in order to in order to perform administrative tasks (e.g., filing, retrieving materials from desks and bookcases, moving in an office setting)." For mental demands, it listed: "Frequently resolves problems with conflicting priorities in cognitively demanding situations" and "Frequently acquires new knowledge, skills, and tasks, both complex and simple, in order to maintain effectiveness in position."
Amtrak is not alone in adding this to a job description. Tourist company Visit Seattle's listing for a senior operations coordinator describes the physical demands as staying in a stationary position for prolonged periods, vision including far, color, peripheral view, depth perception and focus adjustment, picking up and moving 50 pounds and staying stationary at a desk for up to eight hours per day. The Hill posted a job for director of state and local affairs and described its physical demands as being "regularly required to sit and use motor skills."
It's a trend that is picking up: job postings that list physical demands rose 31% between January 2020 and January 2023, according to jobs site Indeed.
Listing the physical demands for more physical jobs, for instance, truck driving or factory work, has been a given for years. But listing them for desk-based jobs is more unusual, and signals some important mindset changes when it comes to how employers and employees now view working conditions.
During the throes of the coronavirus pandemic when all employees globally were forced to work from home, the toll that took on physical (as well as mental) health became starker. Not only that but with so many people now starting new jobs without having physically experienced an office, listing more about the physical demands and working environment is more important than it was when all desk-based jobs were in the office.
"I'm not surprised [physical demands are being added to corporate job ads] given how the role of the workplace has changed," said Vicki Salemi, career expert at job search and resource company Monster. "These job listings are getting more specific, and it's a good thing because job seekers can know what it exactly entails."
When interviews happened in the office, the potential job candidate would be able to feel out the work environment then and see what kind of physical demands it might entail, whether it is a loud, noisy open environment floor plan or bright lights. It was something that could help them make a decision on if the job was for them or not. If a job is hybrid but the interview process is done fully remotely, listing the work environment and physical demands is important.
"The more information and the more transparent an employer can be, the better it is for everyone involved to save time and energy," said Salemi. "The job seeker might want something quiet with enclosed environments. With virtual interview, there are less visual cues the job seeker has to go by."
The importance of inclusivity and accessibility on job listings
Getting the balance right between making a corporate job ad transparent enough on the physical expectations, and inadvertently making it appear "ableist" is trickier, according to HR execs.
The Americans with Disabilities Act (ADA), a civil rights law that prohibits discrimination based on disability in the U.S., has existed since 1990. But the knock-on effects to the workplace caused by the coronavirus pandemic, brought it much more front and center for employers.
"I think with Covid, there is more awareness of the ADA and more attention to it," said John Dooney, Society for Human Resource Management knowledge advisor. "We have seen some organizations make those adjustments to include physical demands with things that seem to be more specific. It depends on what the employer feels is significant to put in there."
While the accommodations can be met under the ADA, it might discourage some folks from applying.
Kara Govro, chief HR legal expert at HR company Mineral, says that job descriptions have needed work for years, which involves adding more inclusive language. Govro argues that some physical demands listed can be ableist in nature. Do you need to sit at your desk all day, or can you stand? In most instances, that is usually fine.
However, then other questions pop up like will an employer need to provide a standing desk for anyone who asks for one?
"We don't want to exclude people with physical requirements that aren't really necessary."
"We are seeing more standing desks in the workplace, but if one person has one, others might want one too," said Dooney. "What an employer might do is to have a process that requires special accommodations for those with medical certifications."
Either way, stating that someone has to sit all day is something that probably doesn't need to be listed in the job description.
"We don't want to exclude people with physical requirements that aren't really necessary," said Govro. "Saying that they will have to lift 30 pounds is not really needed in the office. Maybe once a week someone needs to turn over the water cooler, but that's it."
Even including needing the use of typing, Govro says can be ableist because of technology like dictation and screen readers. There are key language changes that can be made in job listings that do decide to include physical job requirements that ensure ADA compliance. That includes making the change from sitting or standing to "remain stationary." Instead of saying walk, it should be swapped for move or traverse. Talk can be swapped with communicate. See can be swapped with detect. The list goes on.
Describing your work environment can also be beneficial to help set expectations. "If that's your concern as an employer and you don't want people thinking it's Google with a playroom and ping pong tables, then they might be more interested in including details of the work environment," said Govro.
It is also beneficial to include details like whether or not the office has bright lights; if you need to go outside in cold conditions; the noise level and other things like that, added Govro.
For instance, Visit Seattle's latest job ad for senior operations coordinator, reads: "You could face weather conditions performing the duties of this job. The noise level in the work environment is usually moderate. The office space is a shared, open environment."
When it comes to listing physical demands, these examples are especially helpful because it's not using language that might be ableist, but instead helps describe the environment to see whether or not the candidate would be comfortable working there.
"That might sound unappealing to someone and neither party would want to waste time interviewing," said Govro.