5 ways to overcome digital overload and communication fatigue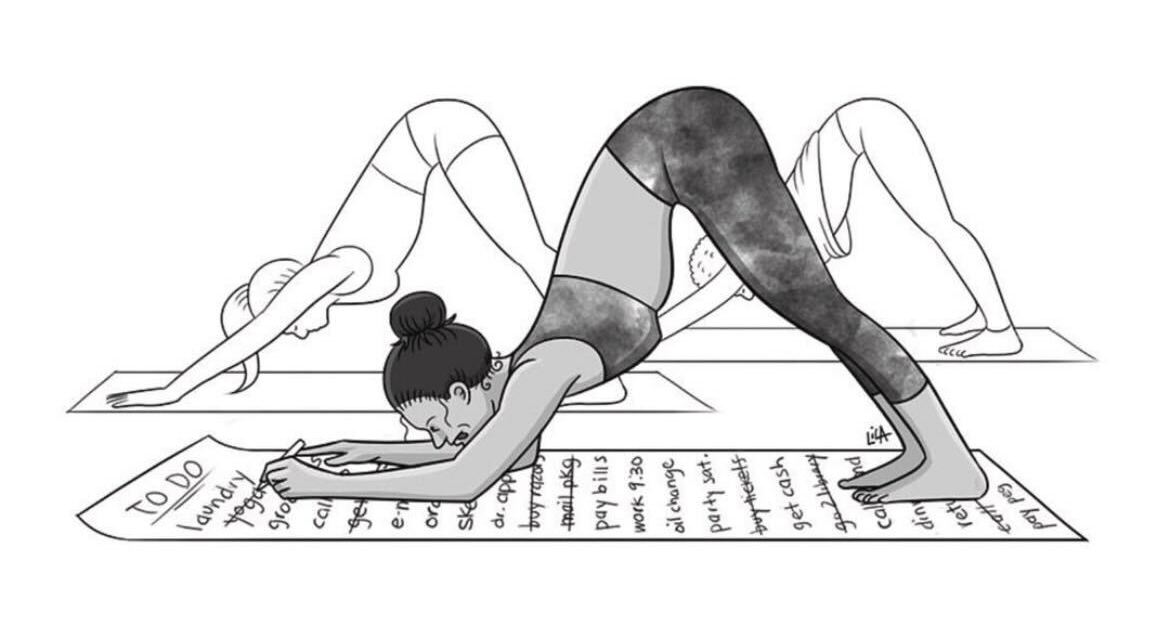 A new world record has been set that nobody wants to hold: In 2021, workers were more stressed than ever before, according to analytics firm Gallup's 2022 State of the Global Workplace report.
Worldwide, 44% of workers reported feeling stressed in their jobs on a daily basis, and 1 in 5 said they were miserable. Working women in the U.S. and Canada were among the most stressed employees globally, according to the report.
Gallup's CEO Jon Clifton believes the solution lies in better people management. "Managers need to be better listeners, coaches and collaborators. Great managers help colleagues learn and grow, recognize their colleagues for doing great work, and make them truly feel cared about. In environments like this, workers thrive," he wrote in an open letter preceding the report.
In the Gallup report, just 9% of workers said they are thriving and engaged, while 57% of respondents, said they are neither engaged nor thriving at work. So what can leaders do to combat this fatigue?
Prioritize thoughtful communication over urgency
Part of the issue is the overuse of technology. People have long talked about the need for occasional digital detoxes. But over the past two years, the reliance on technology with most workforces operating remotely has compounded the issue. Some individuals have struggled to separate work-life boundaries, which has lead them to work overtime throughout difficult times brought on by the coronavirus pandemic, and that amount of time spent on a screen is now causing issues.
Shonna Waters, vp at BetterUp, which provides coaching programs to organizations, believes that while there are benefits to living with smartphones and tablets and having virtual meetings, there are some major downsides too. "The dark side of technology includes stress, anxiety, exhaustion and even burnout. The amount of time spent on these devices is a contributing factor, which can easily lead to screen addiction, impacting our attention and focus on our work, but also time with family and friends, as well as our overall well-being and happiness," she told WorkLife.
"The attention we give to organizing emails is a misguided effort and a drain on our time and energy. Too often, we'll go to check email and lose 30 minutes or more weeding through mostly unimportant messages."
That strikes a chord with Aye Moah, CEO and co-founder of Boomerang, who believes the overuse and misuse of technology is a "notable stressor" in today's work environments. "In our need for instant connectivity, we are increasingly prioritizing urgency and responsiveness over thoughtful communication," she said.
As a result, Boomerang developed productivity plug-ins for email programs, designed to help people manage their inboxes more efficiently. "Email has become one of the top stressors for many professionals," Aye added. "The attention we give to organizing emails is a misguided effort and a drain on our time and energy. Too often, we'll go to check email and lose 30 minutes or more weeding through mostly unimportant messages."
Aye believes that technology needs to evolve to a point where it can help people work efficiently while still prioritizing employees' mental health. "If your home office is your home, is work ever really over? Technology that enables workers to better balance their day, like the ability to pause their inboxes and stop notifications on schedule, can help them [bring] their best selves to work when they are online," she said.
Switch off from communication tools
Covid-19 opened the floodgates on using tech tools like Zoom, Microsoft Teams, Google Meet, Slack and Trello, as remote and hybrid work environments took hold. While workforces have become deeply dependent on them as a way of communicating with teams working remotely, they've not been without side effects.
"They can become a bit of a nuisance — distracting us from getting our work done and overloading our minds with too much information," said Waters. "They can also encourage task-switching which can have a negative impact on your productivity and well-being."
Naturally, these are no longer tools we can work efficiently without, but it's important not to let them take over, according to Waters. "It's important to not feel overwhelmed by them — they work for you, not the other way around," she said.
Less is more
Waters maintains that building time into the workday for breaks is a way for employees to be more productive and improve their well-being. "Eliminating unproductive activities," she said, "can create more space for breaks, creativity and prioritizing high-impact activities."
Psychological and neuroscience research has shown there are significant benefits associated with taking breaks, she stressed. "Some studies have shown that people who take a break every 90 minutes report 30% better focus than those who take no breaks or just one during the day," Waters said. Studies have also shown people who take breaks have a 50% greater capacity to think creatively and a 46% higher level of health and well-being, according to Waters. "Sometimes doing less is the best thing you can do," she added.
Moah also believes that people's energy can get wasted on the wrong tasks. And it can be best to prioritize tasks based on when you work best, which can vary depending on the individual. Aye said late morning is her best time to complete projects and early evening is when she is most creative. "Stop worrying about time management and invest in managing your energy level, you would end up with a much better system to prevent burnout and minimize work induced stress," she added.
Managing physical and virtual
With many physical offices giving way to hybrid and remote setups in the Covid-19 era, work processes have changed dramatically. Tech providers have centered their products around meeting these transitions.
Business messaging app Slack, acquired by Salesforce in 2021, has positioned itself as a digital headquarters for businesses. This is now the hub for Salesforce's "Success from Anywhere" hybrid workforce strategy.
"[W]e created a new style of work that ensures being separated from teammates does not impact our ability to collaborate and get work done," Ali Rayl, Slack's vp of customer experience, told Worklife. "It's time to prioritize digital infrastructure as much as we do the physical office."
Elsewhere, workflow platform monday.com has adopted tools designed to make it easier to connect with teammates virtually and organize asynchronous workflows.
However, monday.com vp Mike Lamm acknowledged the toll that overuse and dependence on digital tools, for all forms of communication, can take on people's mental health.
"Technology can become a burden when everything is done online and there's little-to-no in-person communications," he said. "This digital burnout can cause confusion around specific and personal boundaries, preferences and limitations, especially when working with teammates across time zones and locations."
Lamm believes asynchronous working can help counter this. It should, in theory, mean that teams needn't be "always on," but can get their work done without constant messaging pings or email reminders, allowing them to work on projects in a way that best suits their own schedules.
"As the world reimagines work-life balance in a hybrid world, employers should consider moving towards asynchronous models of communication where instant replies are not the expectation," added Lamm.
Another advocate for asynchronous working is Michael Pryor, cofounder of visual collaboration tool Trello.
"The asynchronous, remote work world is not the future anymore — it's the present," said Pryor.
To ensure that employee well-being doesn't get compromised, he suggests prioritizing some essentials. "How many hours in your life do you spend at work?  How many do you spend sleeping? My advice: splurge on the best mattress, the best office chair, and use software that makes you love what you do. Life is too short to settle for less," he said.
Prioritize employee well-being
BetterUp's Waters echoed Gallup's Clifton in her recommendation to business executives. "Many people are continuing to suffer mentally as a result of the pandemic, as well as the unstable economy we are faced with today," she said.
For that reason, leaders should continue the regular check-ins with teams, and ensure their well-being remains top of mind and workloads remain manageable, Waters said. Fostering a collaborative friendly culture will help with that.
She cited BetterUp's Connection Crisis Report, which showed that 43% of employees say their organization isn't doing enough to help them feel connected to their colleagues. "It's important that you do your part as a leader to foster connections in the workplace, both virtually and in person," she added.