Talent
// July 18, 2022 ■ 8 min read
Here's why the job market is strong despite the weakening economy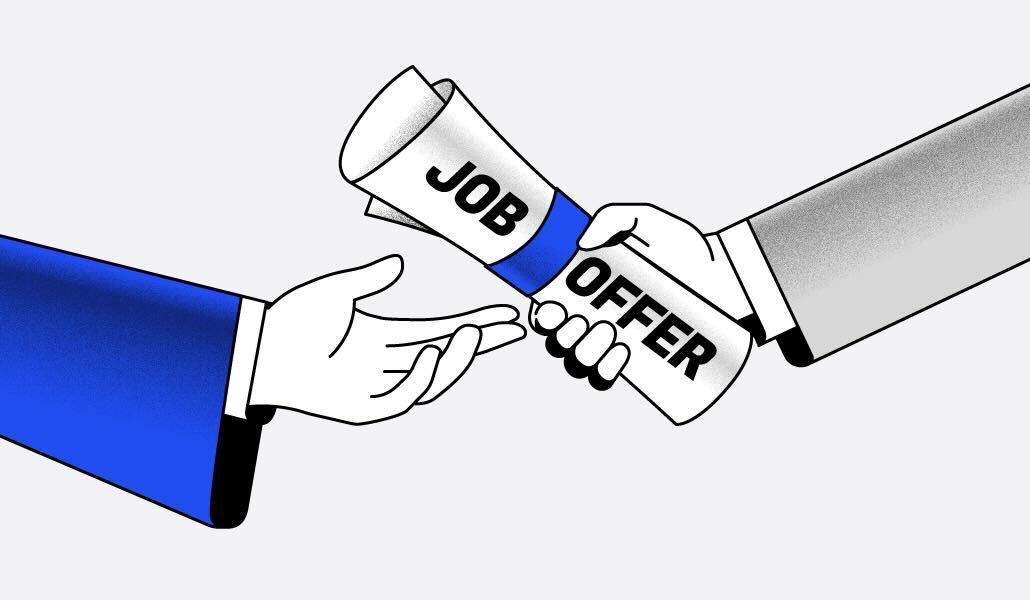 The recent jobs report from the Bureau of Labor Statistics had us WorkLifers scratching our heads: How can the unemployment rate remain at a nearly record low of 3.6% while inflation climbs, the cost of borrowing money is rising and earnings reports are causing investors to take cover?
Common sense dictates that when those factors are present, demand for goods and services decreases, causing employers to shrink their workforces. That's why every past recession has been accompanied by layoffs and hiring freezes.
And while big tech firms like Google and Meta made headlines for announcing workforce reductions, it doesn't necessarily indicate a larger employment trend. As WorkLife previously reported, tech professionals are in high demand. Unemployment in the sector is 1% and companies across all industries are struggling to fill open positions.
So what gives?
The answer: Nothing about the past two years has been typical, so don't expect a recession to be either.
Shortage of talent
The most significant force at play is that we entered the pandemic and this downturn amidst a talent shortage.
"The war for talent existed long before Covid," Mike Bergen, a senior partner and head of North America at the executive search firm Kingsley Gate Partners, told WorkLife.
That's due partly to large swaths of Baby Boomers retiring and digitization, which created the need for highly skilled professionals who aren't being trained fast enough to fill the jobs created.
Both scenarios were exacerbated by Covid. Many near retirement exited the workforce early to avoid contracting Covid. Parents quit to care for children during the height of lockdown and others left careers to pursue dreams. And to meet online shopping demand businesses compressed a decade's worth of digitization into a year since so many consumers didn't feel comfortable going into restaurants and stores.
The result: There are nearly two jobs open for every one employee looking for work, according to the BLS.
"Recessionary conditions are at an entry point we've never faced before," Becky Frankiewicz, chief commercial officer and president North America at the recruiting firm ManpowerGroup, told WorkLife. "The entry point makes all the difference."
Consider this: When we entered the Great Recession of 2008 which brought mass layoffs across industries, the unemployment rate hovered around 5% compared to 3.5% in March 2020.
Real world reality
It's not a case of the data poorly reflecting reality. Shawn Tubman, head of talent acquisition at Liberty Mutual says the global insurance company has nearly 2,000 open jobs. They're across the board, everything from adjusters to call center representatives to highly specialized underwriters.
"It's a bit higher than usual because we're not immune to the Great Resignation trends," he told WorkLife.
Kingsley Gate's Bergen shared similar challenges. Many of his clients are having such a difficult time filling blue-collar jobs that they're reexamining their approach to recruiting. He's conducting a search for a new role at a multinational food processing company to find a head of workforce planning. That person will guide the company's candidate pipeline-building efforts. The multinational corporation has 300 manufacturing sites that need to staff grain silos and processing plants.
It's such a significant issue that multiple clients are creating outreach programs to target potential employees before they've even graduated from high school. They're also building relationships with technical schools and community leaders in towns where they have plants and stores to raise awareness about future jobs.
"The demographics alone tell us that we're going to continue to have this challenge around not having enough people to staff the work that's out there," Bergen said.
Digitization
The pandemic forced businesses to accelerate digitization plans — few companies were left untouched. Not only did workers transition from in-person to remote work that required technology and the experts to install and maintain it, but businesses were also forced to implement systems to enable online shopping.
"We are in the middle of a transformation of the economy that was brought on by Covid," Liz Wilke, principal economist at the payroll and benefits firm Gusto, told WorkLife. "We squished 10 or 20 years of digital transformation into the space of a year-and-a-half to two years. That has implications for what kinds of jobs need to be done, what skills are needed to do them, where those jobs are and the kinds of people that are available to do them."
Cash on hand
Many companies had "their best year ever in 2021," Camille Fetter, CEO of the recruiting firm Talentfoot told WorkLife. They used the additional available cash to grow by entering new markets, expanding offerings and innovating. All that investment created jobs.
In many cases, employers hired contractors and freelancers to fill those roles. If companies decide to be cautious with projects, those freelancers are often the first jobs cut — but they don't show up in the BLS numbers.
All this talk of a recession is causing another issue for Fetter. Candidates she's been in talks with about new roles are suddenly not interested in pursuing them. The fear is that if there are layoffs, the last one in the door will be the first one laid off.
The result: Open jobs.
3 Questions with Paul Statham, CEO and founder of workplace scheduling provider Condeco
You speak with thousands of clients globally about their hybrid plans, what's the current status with return-to-office policies?
It's clear that flexible working is now table stakes in 95% of organizations. The interesting part is how different people's policies are for what they call hybrid, and how they make it work. I've been in space management and scheduling for 16 years and I've never seen so much confusion. People are questioning: do we rota people to come back, do we force them, do we cajole them, do we give them beer on a Wednesday? How do we approach this?
There's been this massive collision between hybrid working and flexible working, and full employment and the Great Resignation both in the U.S. and across Europe and the U.K. where there is 100% employment. And people are voting with their feet — they're not just putting a bad message out on social media that they think their bosses are idiots — people are just leaving, they're not even entertaining a conflict, knowing they can walk into another job any time they want. So our customers speak with us a lot on this core theme: how to make the office relevant again.
They think the office has become irrelevant?
For two years, the office was not relevant. And people got into a work-life balance that was heavily focused towards remote working and life being probably the biggest side of that balance. Which is great, but company culture is based around collaboration and coming together. So you've got these two opposing positions where we want happy employees, but we also want to foster and develop culture. And if you try and do it [virtually], like on Zoom, you can get some of the way, but you don't get that osmosis that you get from working in an office together. And that psychology of people feeling connected, is starting to become a big play.
Some have taken a more stick than carrot approach, mandating returns. What has been the feedback from businesses you know that have done that?
Mandated returns are hugely unpopular. We've been doing a lot of surveying with employers and employees — and that's been a big no-no. Having to come in on a Monday, Tuesday and Wednesday, while your colleagues come in on a Wednesday, Thursday, Friday — as it has been in some places, just doesn't make sense. It doesn't bring collaboration, it just brings mandated attendance, and the world has moved on from mandated 9-to-5s. So we've seen that mandated returns on specific days are counterproductive. When we all went remote the technology wasn't quite there at the start but was quickly developed to become very good in terms of helping people collaborate and communicate well. The move to hybrid is far more complex. You have to get digital parity between in-office and out-of-office people, which is proving to be a real challenge for everyone. — Jessica Davies.
By the numbers
95% of U.K. organizations have experienced issues implementing hybrid working, with many reluctant to return due to higher commuting prices.
[Source of data: XpertHR data.]

London office occupancy rose to 43% last Tuesday as Londoners flocked to the office to get a dose of some much-needed AC — making it one of the busiest Tuesdays for offices so far in 2022.
[Source of data: Freespace Index.]

Quote of the week
"Black women are leading the way in post-pandemic entrepreneurship, but in order to not lead the way in business failure, Black women need resources, advice, networking and community." 
What else we've covered
What we're reading