Culture
// August 22, 2022 ■ 7 min read
WTF is pre-covery
This article is part of the WorkLife briefing, a weekly email with stories, interviews, trends and links about how work, workplaces and workforces are changing. Sign up here.
Before employees start working at SevenRooms, a global guest experience and retention platform for the hospitality industry, they are automatically provided two weeks paid time off by their new employer.
The initiative, called Fresh Start, is part of the growing "pre-covery" trend — a term to describe an acknowledgment that employees must recharge before beginning a new challenge to avoid burnout.
"I want people to take the time they need before embarking on a new journey with us, whether that means self-care to reset, or spending time with friends and family," said Paul McCarthy, SevenRooms' chief people officer.
Some professionals believe it can be a protective layer between success and failure. "The best organizations have realized employees can't run at 100% for 100% of the time," said Brian Kropp, group vice president and chief of research for Gartner's HR practice. "We have to create time for breaks, moments of rest and recovery. The best organizations are increasingly thinking about 'pre-covery.'"
So, WTF is pre-covery?
Much like preview and review, or preset and reset, pre-covery and recovery refer to, respectively, before and after something — an uphill battle, an event that requires a lot of focus and energy, or, in the case of the pandemic, a traumatic time.
"Pre-covery enables your employees to build up a wealth of reserve before you reach a challenging moment," said Kropp.
Restore Hyper Wellness, a holistic health service based in Austin, Texas, is one of a growing number of companies that offer pre-covery treatment. CMO David Fossas defines pre-covery as "the process of preparing your body and mind for physical and mental activity such that you can more effectively endure that activity and more quickly recover afterward — whether it be exercise, work or even a night out."
What does pre-covery treatment include?
Restore Hyper Wellness prescribes "modalities" such as cryotherapy (treatment that involves the use of freezing or near-freezing temperatures), infrared sauna, and mild hyperbaric oxygen therapy (giving the body extra oxygen).
"These environmental stressors help optimize the body and mind," said Fossas. "Intentionally applying stress to your body in moderation is actually good for you and may help build up natural defense systems and resilience, much like exercise does."
Is pre-covery a bit like resting a star athlete before a big game?
Yes, it is. In sports, the player may not want to be rested, and it's the same in the workplace. That's where good management is critical.
"In an employee-centered organization, where the well-being of workers is a genuine concern, managers will be aware of the risk of burnout and have tactics to deal with the stresses inherent in a high-performance workplace," said Liz Sebag-Montefiore, director and co‑founder of 10Eighty, an employee engagement company in London.
Especially when you consider the power of rest and its meaning for "total well-being," acknowledged Minkyung Chung, owner of OpenMind Mental Health Counselling, based in Suwanee, Georgia, and a licensed therapist at Talkspace.
Pre-covery is especially important now, given all the stressors of the ongoing pandemic and the importance employees place on work-life balance. More than a third of workers (34%) are considering quitting their jobs citing burnout (53%,) as the top reason, according to Talkspace's Employee Stress Check 2022.
What are the early warning signs of burnout that suggest pre-covery is needed?
Burnout can create symptoms such as long-term anxiety, low mood, and depression, plus physical ailments like dizziness, tiredness, sweating, shortness of breath, headaches, nausea, and stomach problems, said Brendan Street, head of charity at Nuffield Health in the U.K. When approaching burnout, the body struggles to produce cortisol — a hormone produced by adrenal glands. This results in something known as adrenal fatigue.
All symptoms that can "reduce effectiveness at work," Street said.
What are the best examples of companies using pre-covery?
At the hospitality platform SevenRooms, product marketing manager, Alana Steinberg appreciated the "financial stability of a paycheck" while she was taking her pre-covery time, which she used to earn a particular certification for her role.
"Without the Fresh Start program, I would have probably put off pursuing my certification, and I'm excited to showcase my new knowledge the next time I drink with my family and friends," Steinberg told WorkLife.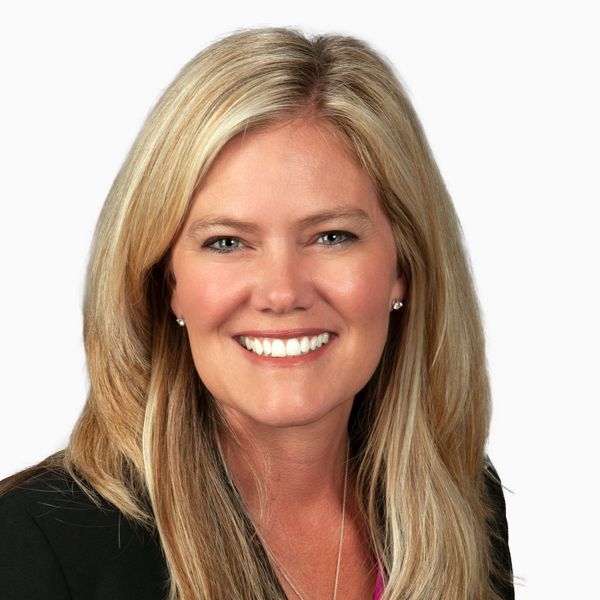 Three questions with Amy Pisciotta, managing director at the executive search firm Ferguson Partners and head of its healthcare practice
We hear so much about the labor shortage impacting multiple industries. How are the employers you're working with getting around the lack of skilled employees?
I'm hiring a president right now of a pretty large organization on the West Coast, and while they certainly need some very basic business and industry skills, demonstrating curiosity, a high EQ and being a quick learner may trump some of the technical skills. Just like every other organization, we're considering bringing people in that appear to be quick learners and are highly curious but may not know anything about recruiting.
What are the challenges that go along with that type of hiring?
I am seeing lots of organizations that love the idea of this and have strong, curious learners. But organizations need to have the infrastructure in place to train them otherwise the experiment fails.
How is the interview process different from this type of recruiting?
In a traditional interview process, especially in high-volume recruiting, the interviewer tends to say, "walk me through your resume." Once you transition to this type of hiring where you're looking for candidates who are curious and have a strong EQ, the level of questions need to transition. It's not just about, "tell me what you did and why you left one role to go to another role." You start to really dig deeper on what makes a candidate tick by asking questions like, "What is it that drives you? What makes you get up in the morning?"
By the numbers
25-30% of chief human resource officers say their companies will promote a focus on well-being, offer in-person networking/collaboration, refresh pay strategy, or provide opportunities for training and career growth. [Source of data: PwC's latest pulse study]
26% of workers are doing the bare minimum or less at work, according to an August survey of 1,000 working Americans.[Source of data: ResumeBuilder.com]
Quote of the week
"Hospitals need to retain nurses, not just recruit nurses. This means understanding and addressing the factors that drive nurses to leave, such as unhealthy work environments. Focusing on improving the health of the work unit, offering flexible shifts, including nurses in the decisions that affect their work, creating opportunities for professional development, and recognizing expert nurses for their mentorship are all strategies that can reduce nurse attrition." — Amanda Bettencourt, Ph.D, president of the American Association of Critical Care Nurses
What else we've covered
What we're reading